During this time, eCommerce grew in popularity, although beginners will undoubtedly experience disoriented if they lack directions and guidance. But do not worry; even if you are an experienced developer, you will profit from using numerous plugins and tools to manage your website. The method you provide your items and the price for them is one aspect you should keep in mind while building your website. No need to worry, we have a fantastic solution for you that you will undoubtedly like, and that solution is a plugin named WooCommerce Table Rate Shipping Pro. You can also find the free version here, but first, read this article to see what the plugin is like.
WooCommerce Table Rate Shipping
Want to find a great solution that will assist you by providing special advantages to all registered users? WooCommerce Table Rate Shipping will help you set up your delivery and calculate shipping based on various elements. You will be able to generate privileges for your logged-in users in just a few clicks with this plugin, and you will make a big difference that will encourage everyone to become one of your logged-in users. Privileges are mostly dedicated to shipping your products, and it is up to you to see for yourself what kind of privileges you want to add to your website. But even so, you can learn more about this plugin by reading this article.
Adding shipping rules
Before we get into the aspects that drew you here in the first place, let's go over the basics. Here is where you may set new delivery rules. You can give each rule a name to make it simpler to identify them, and you can arrange the most basic information in whatever order you would like.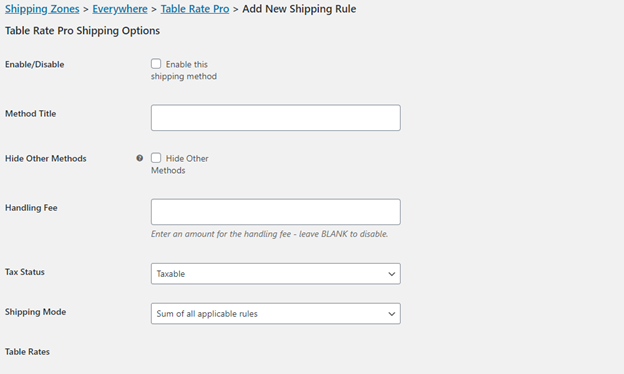 Add one two or three additional rules to better customize your delivery for everyone. You can create different categories to use. Set one rule for all your registered users in Europe, the United States, or for users who pay with their card or on delivery. You can also add shipping rules for anyone who exceeds a certain amount or the weight of their orders. All you need to do is try and find the one that suits you the best.
Shipping rate details
Next on our list is the most important feature, which is restricting your visitors and customer by adding shipping rules. Apart from making it easier for your customers to determine the cost of shipping based on their location, it will also make it easier for you to keep track of how many loyal customers you have on your website.

You can quickly enter all the prices, delivery zones, and even the biggest and smallest delivery amounts and methods that your customers can choose from. Some methods that you can add are Express, Standard, and Overnight. In addition, you can force your customers to use a certain method of sending their order, or you can only order one product. Also, you can make it easier for them to determine shipping charges based on the weight and quantity of the product. Just simply create a new delivery restriction or modify existing ones.
Import-export shipping details
The shipping zone is one of the most critical things to include. This is important to include since your new customers will be able to figure out what your basic shipping region is and where your business is located right off the bat. Also, your customers will know right immediately how much money they will need to purchase their items, as well as an idea of when they will arrive at their destination.

If your business is based in the United States, it will take several months for customers' purchases to arrive in Europe. When you enter your shipping zone, you will be presented with a list of delivery options in front of you to choose from.
Cart shipping labels
The screenshot below shows what it looks like when users purchase something from your website, but they have privileges because there are logged-in users. All unregistered users will see different pricing options, or they will probably have fewer delivery method options. You can choose, for example, between $ 4.99 for registered users and $ 9.99 for non-registered users for shipping. But you can also choose the price you want to set.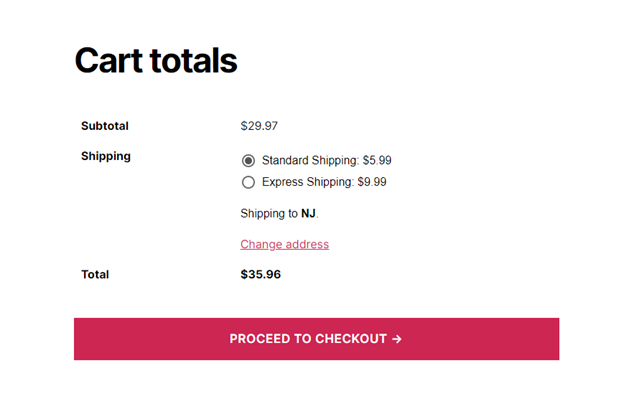 Please keep in mind that, unlike unregistered users, all registered users are fully aware of this little advantage. We are sure it is a lovely little encouragement for customers to keep purchasing at your store or return.
Additional useful features
You can also add special labels for your specific goods when your customers add them to their cart. You can customize them with different messages to further encourage your customers to come back to your website and make a new purchase. One type of message you can add is just a simple thank you for choosing to buy your product. You also have access to a drag-and-drop tool that allows you to easily reschedule your shipments.
Pricing plans
A Single Site License is the most popular option. You can get it for $ 79 per year but you will have access to use it only on one website. However, there are two further plans for you if you have a lot more websites where this plugin might be useful for you.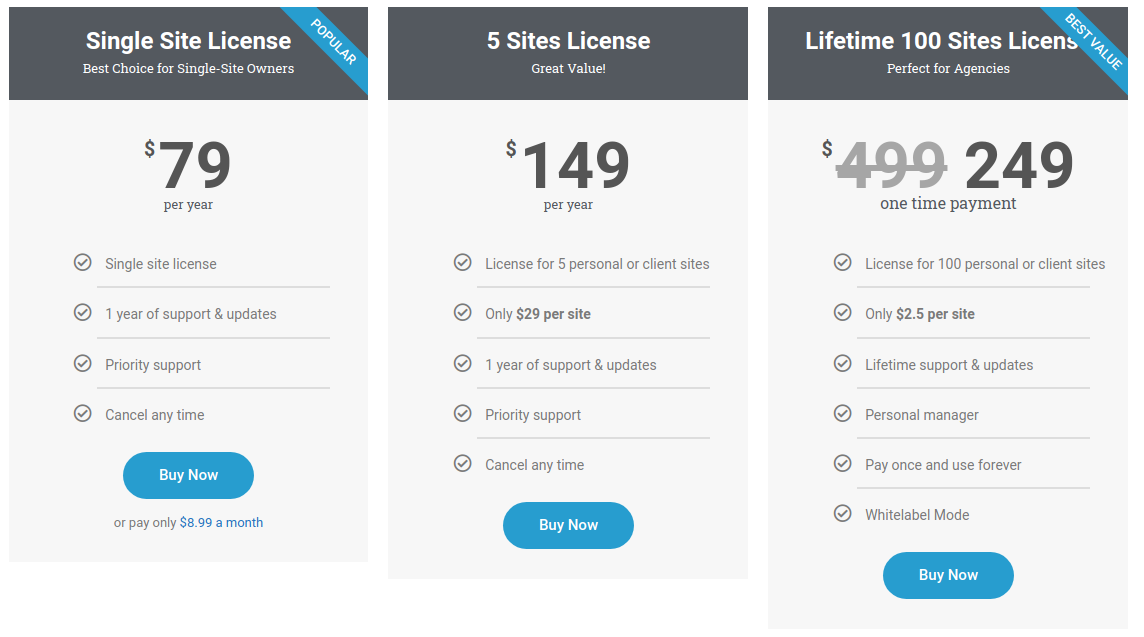 You will have additional options with a 5 Sites License for $ 149 per year. There is also the option of making a single payment with A Lifetime 100 Sites License is available for $ 249. This one is ideal for any business or for everyone that has a large number of websites. There is also a free version of this plugin on this link, but you will not have as many features as with paid options.
Conclusion
As you can see, this plugin includes a variety of delivery options that are quite handy to have on your website. Your users will be pleased since they have such minor benefits, and it will be in their best interests for them to keep returning to your website. If at first, it seems like something you do not like or do not need, you will be surprised. Now all you have to do is give it a shot and see how you like it. It is advisable to test something out and see what you think.