SSL is a term that is familiar to all of us, even if we are unaware of it. Almost everyone can remember when they were conducting research online and noticed the words "Not secure" next to the URLs they were on. This was a common occurrence. This occurs as a consequence of the absence of SSL protection on several websites. A different moniker for it is "Secure Sockets Layer," or SSL for short.
A visitor's browser is protected from potential threats via SSL, which creates an encrypted connection between the browser and the server. It ensures the safety of sensitive information that is exchanged when participating in a variety of online activities. Do you require SSL? This is the one and only problem that has to be addressed further. If your website does not utilize SSL, it will be labeled as "Not secure," but if it does, you will be able to protect your password logins, accept payments of any type without concern, and secure all web forms. Because of these benefits, SSL is a need.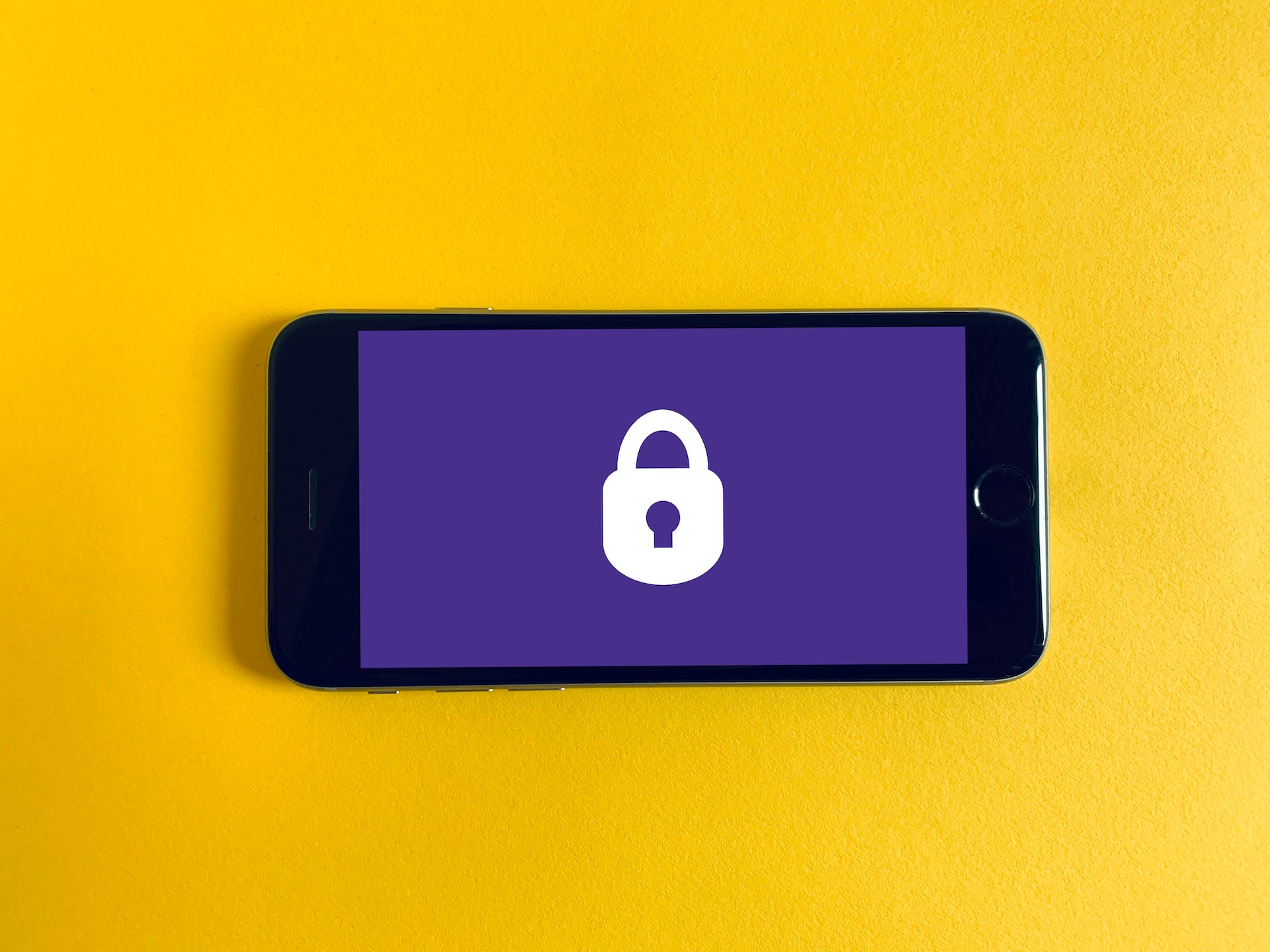 When it comes to the cost of SSL, there are a variety of different SSLs available, and because of this, there are also a variety of various rates. We are going to go through a couple of them so that you can have a sense of what we mean. If you wish to protect just a single domain and subdomain, you will be required to pay a yearly fee of $5. You can go to the Multi-Domain version, which costs $60 per year if you want to protect more domains and subdomains than the Single-Domain version allows.
For an additional $30 per year, you can get Wild Card SSL, which will protect a domain as well as any first-level subdomains it may have. There is also Organization Validation, often known as an OV SSL certificate, which typically begins at the cost of $150 per year, and Domain Validation, which costs approximately $70 per year. Extended Validation, which starts at $200 per year, will be our final and most important point of discussion because it is the most expensive choice and offers the highest level of confidence and security. As you can see, the price range varies significantly depending on the amount of protection that you will receive.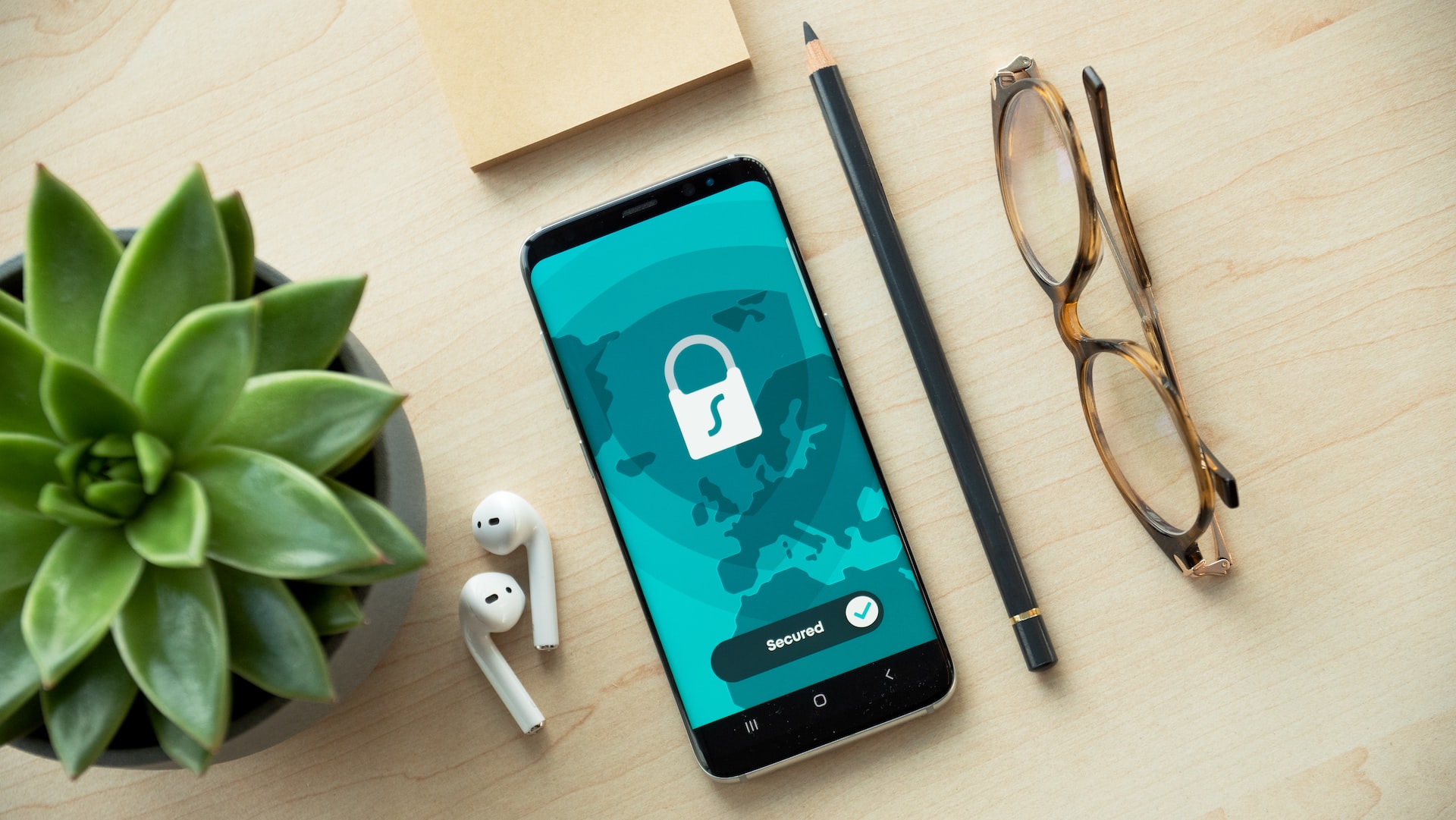 After looking at the prices of the various types of SSL certificates, you are undoubtedly curious about whether or not there is a version that is available for free as too. In response to your question, the answer is yes! Let's Encrypt, is a free, automated, and open certificate authority what makes it possible to obtain SSL without spending any money. You will receive a digital certificate that enables you to implement SSL at no additional cost if you use it. Through WP Force SSL, you will have no trouble acquiring this certificate.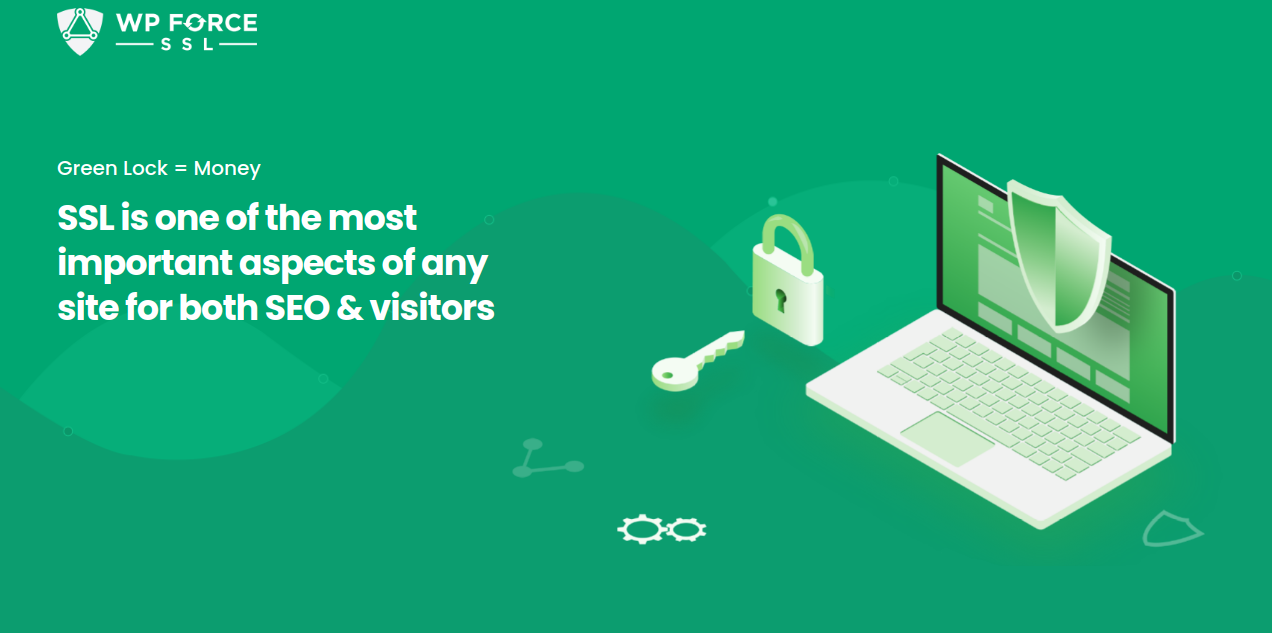 In addition to providing you with a centralized dashboard and the opportunity to do content scans, WP Force SSL is, as its name suggests, focused on SSL security for your website. When you purchase WP Force SSL, you will receive all of the tools and customization choices that you could possibly require in order to install SSL in a simple and prompt manner. On the tab labeled "SSL Certificate," you will discover all of the essential details pertaining to SSL that you could possibly require at some point.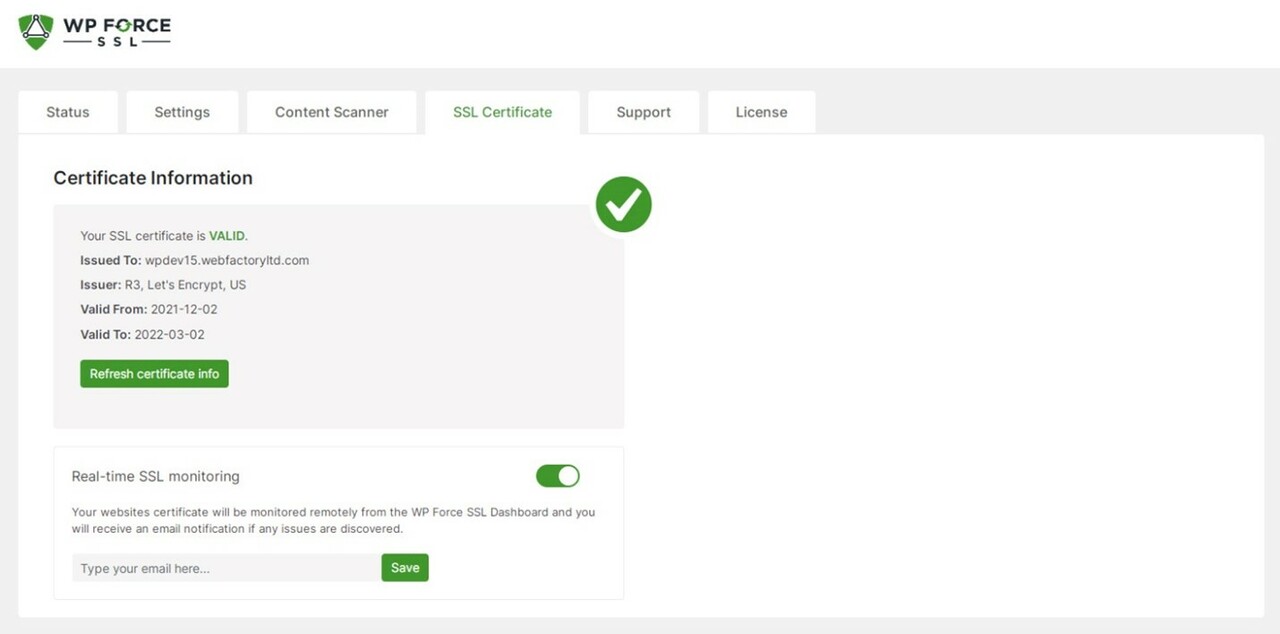 You will be informed of its validity, the person to whom it was issued, the name of the person who issued it, and the date on which it was validated. You won't need to worry too much about the installation of your SSL when you use WP Force SSL because it makes monitoring it simple. When it comes to SSL monitoring, it will scan the certificate for your website and tell you if any mistakes are identified. This allows the errors to be fixed promptly and brought to attention swiftly.
There is only one question that has to be answered at this point, and that question is how to install it. The installation is as simple as clicking a button. Don't you believe me? I will now walk you through the process step by step.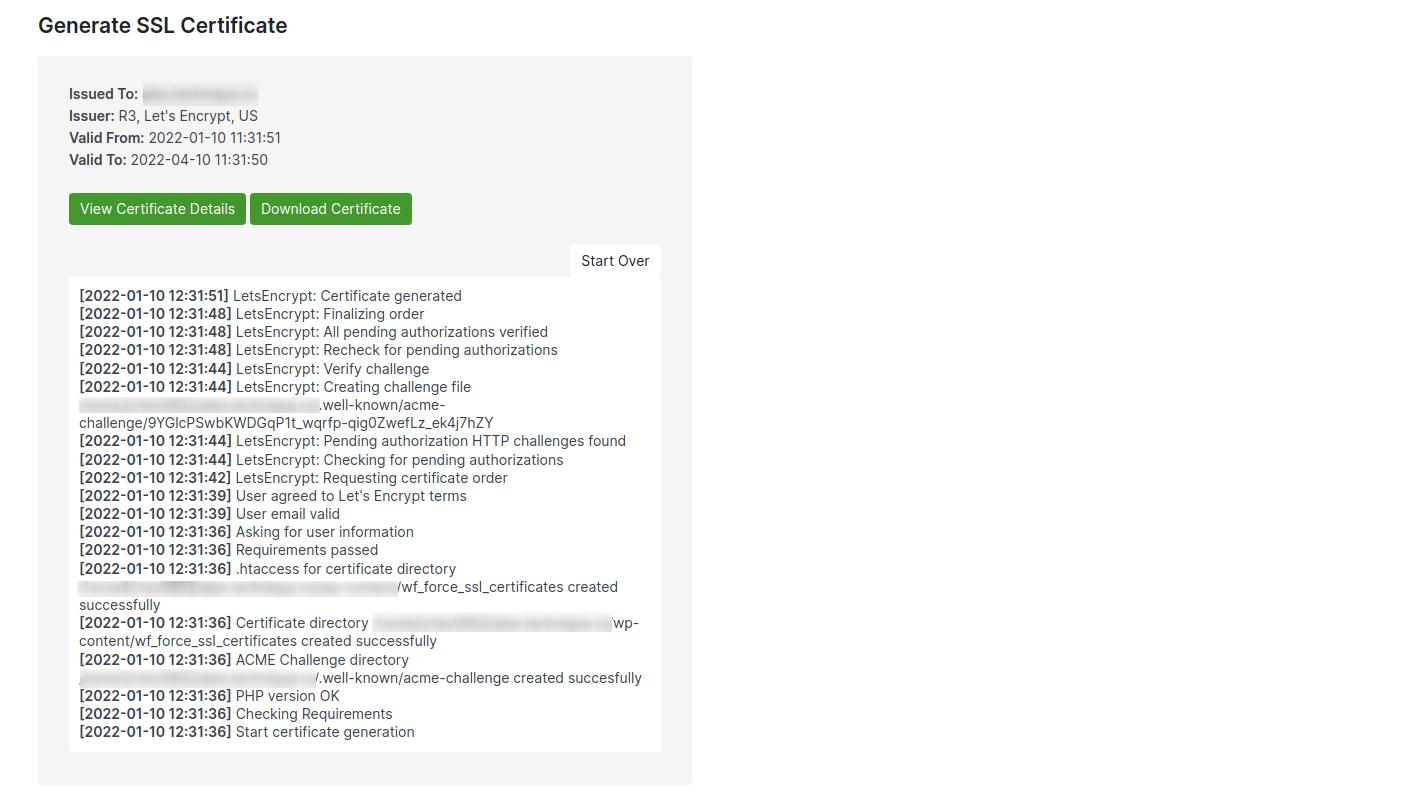 You will need to click on a box at the bottom of the page that says "Generate SSL certificate." After doing so, you will be prompted to enter your email address, confirm that you are in agreement with the Let's Encrypt Subscriber Agreement, and then click on the "Next Button." After that, you will have the option to either download the file that will contain all of the essential information or copy the information from your certificate. Because the procedure of installation will differ from host to host, the most effective course of action for you to do in the event that you experience any issues while installing it is to get in touch with your hosting provider.
If you have WP Force SSL installed, this certificate will be automatically regenerated after every ninety days without any further action required on your part. As you can see, there is never a need to worry about anything because WP Force SSL takes care of everything for you!
Conclusion
In this post, we discussed SSL, and we concluded that if you prioritize your website's safety, you need to have SSL installed on it. SSL can be obtained in a variety of ways, some of which have a cost while others are available at no cost. Obtaining WP Force SSL is all that is required in order to acquire a free SSL certificate. The SSL certificate may be installed on your website with just the click of a button when you use the user-friendly and straightforward WP Force SSL plugin. While using WP Force SSL, you won't have to deal with any hassles or frustrations!