If you are running a business requiring constant customer interaction, you probably know how difficult it might be to keep track of everything. Appointments, scheduling, and payments are just one aspect, but what about scaling your business by attracting more customers and increasing sales and revenue?
Usually, this is done by multiple full-time employees using multiple platforms. Most often, miscommunication and mistakes make it quite difficult to navigate throughout the day, and providing the service you want becomes less critical, even though it shouldn't be like this.
To help you concentrate on providing value and a good customer experience, we will present you with a platform that allows you to do it from one place! People responsible for practical arrangements within your organization will have more time to analyze statistics, create sales strategies, and orient toward customers.
All in one place
StudioGrowth is a platform that provides you with a feature-rich yet straightforward environment in which managing all of the aforementioned practicalities becomes a daily routine rather than a stressful ritual. This platform is perfect if you run a yoga or pilates studio, gym, or host dance clubs.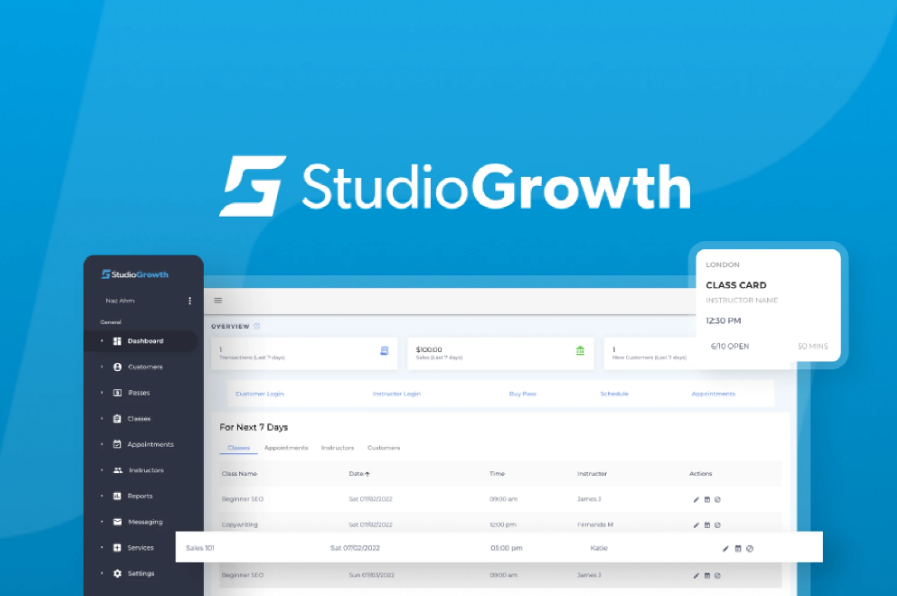 The idea behind StudioGrowth is to put all of the necessary functionalities in one place for you and your customers. This platform's creator ensures you can provide the best experience for your customers, making them happy and loyal to your business.
Schedule appointments
Hosting different activities for different skill levels or age groups has a lot of variables. Some years ago, this would be done with a phone, and the person responsible for scheduling had to be available the whole day. However, with digitalization, it became standard that things are done online.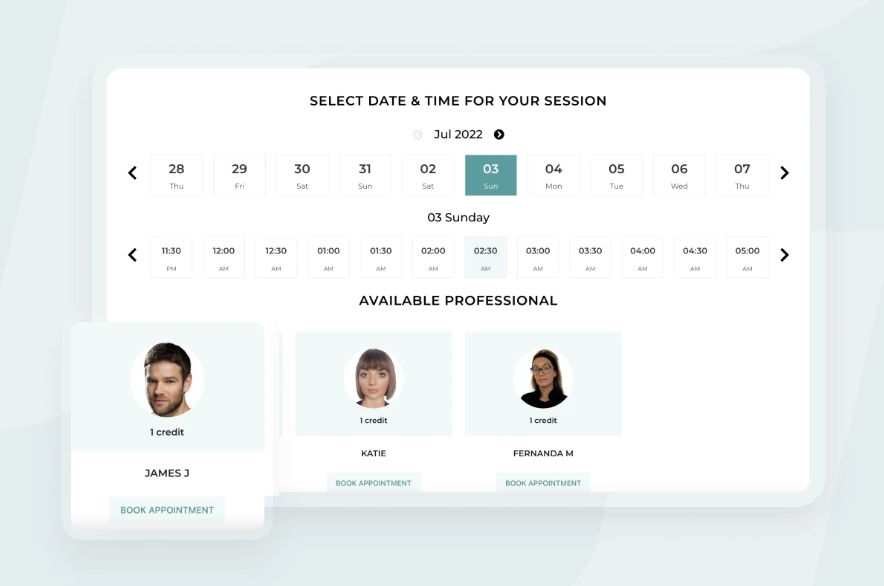 This is why StudioGrowth offers your customers an easy and straight-to-the-point scheduling system. The scheduling page can be customized in many ways. You can brand it, so it suits the visual outlook of your business. The platform is equally optimized for mobile and desktop users.
Increase sales
Interacting with customers often brings a moment of personal connection, which is excellent speaking about the friendly atmosphere most businesses strive to create. However, it has a specific drawback – it becomes more challenging to sell to customers who consider you a friend.
This is why digitalizing the whole system makes perfect sense. StudioGrowth allows you to create multiple class packs – single, bundle, and premium. If suitable, you can also use the membership system. Both of the systems can be used for individual or group classes.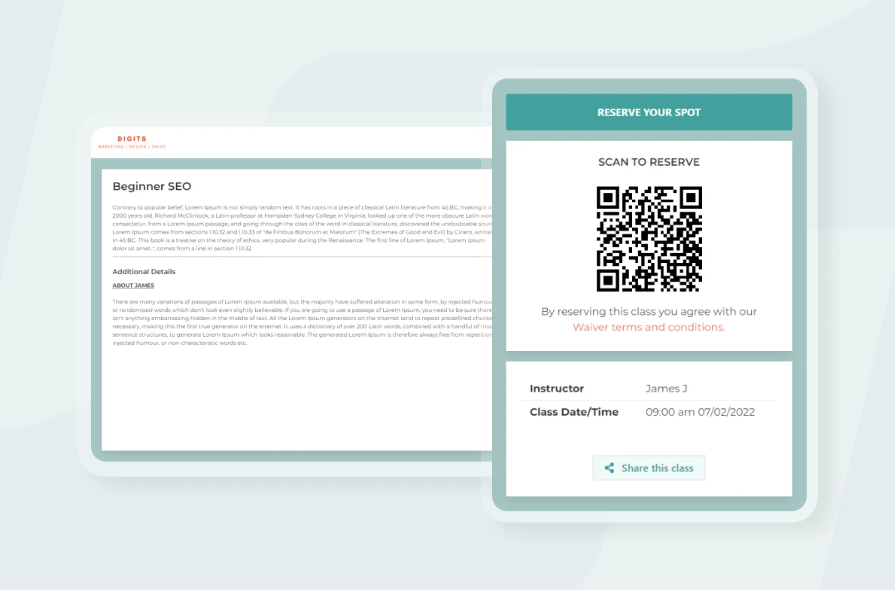 The real beauty of this system is that you can make transactions fully digital. More about payment processing in a bit. Here, we want to underline that getting funds upfront digitally will mean that customers will honor the commitment and will not cancel their classes at the last moment.
Improve customer experience
All of the perks we already mentioned are there to save you time and resources that you can use towards providing a better service for your customers. This is how StudioGrowth indirectly supports customer experience, but there is more!
Instantly scheduling, paying, and interacting with your business is also beneficial for your customers. Don't forget that everyone appreciates their time and energy. If your yoga studio is the only one in the area that can give an appointment instantly, regardless of the day and time, be sure that many customers will respect it and come at least once.
Get paid
Now that we covered the benefits of the relationship between your business and customers, let's see how it can be monetized. We already mentioned the functional part of what can be done with this platform, but we didn't mention that payments can be made online in seconds.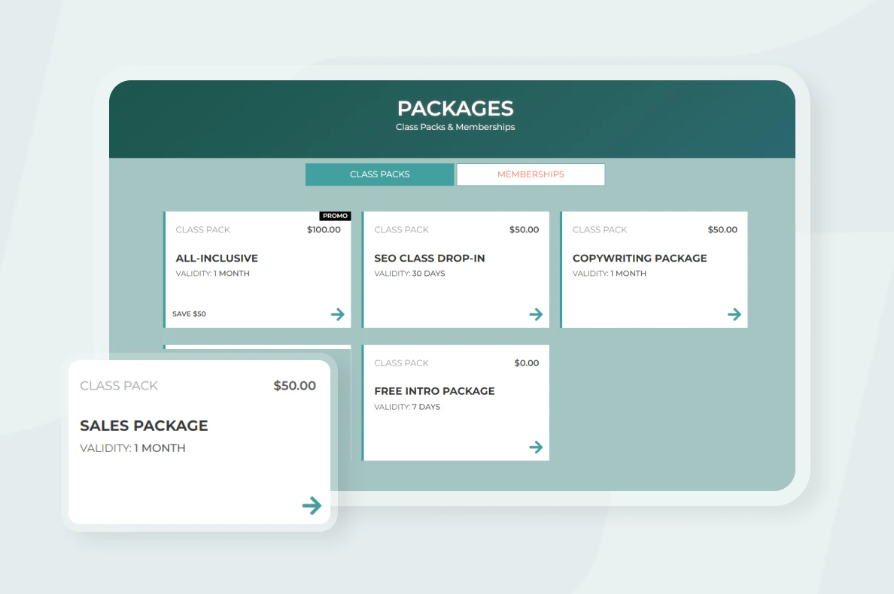 It is proven that the average person is more likely to spend money if the transaction is done online. In other words, it's easier to get digital funds than cash from somebodies wallet.
This is why StudioGrowth supports Stripe and Paypal payments. With these two payment processors, you can receive payments from major card companies like Visa and Mastercard or directly from a PayPal account!
Analytical overview
Now that everything is running smoothly, you and your colleagues don't have to think about appointing, scheduling, and interacting with customers, why not use this time to see what numbers say? Numbers can indeed speak, but only if you want to understand the language!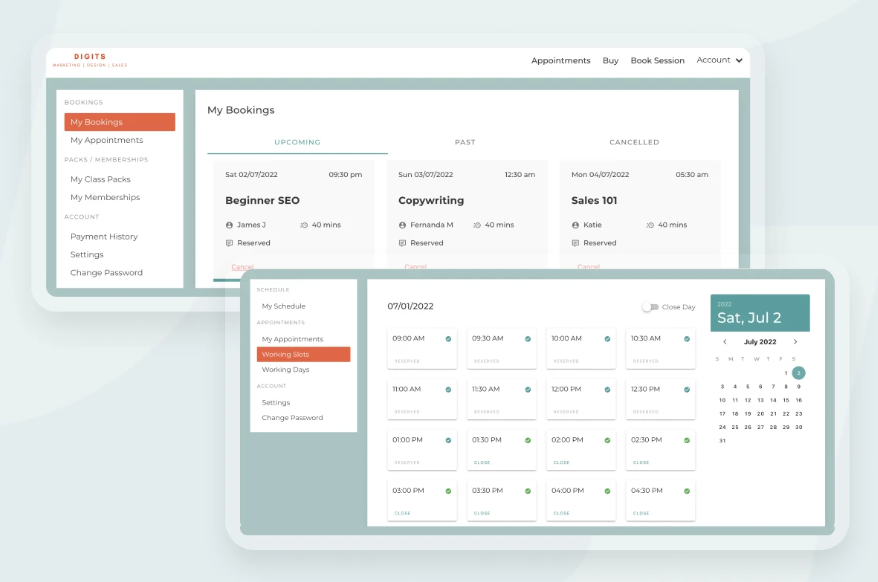 This platform offers an excellent analytical overview and reports on different parameters. You can see what membership plans perform the best and what actionable things you can do to bring your business to another level.
Conclusion
StudioGrowth is a unique and must-have platform for any business that encounters the problems described in this article. Being ready for the future is simply not enough anymore. The future is already here.
Your customers expect your services available from their phones in a couple of clicks, so why not provide them? What could possibly be an obstacle to saving yourself and your customer a bunch of time and energy? Stop joggling with multiple platforms, spreadsheets, and handwritten notes – get proper digitalization on time.