If you are running a business such as a store, cafe, or restaurant, it might be tricky for visitors who are coming from abroad or are unfamiliar with the area to find it right away. For that reason, your business' website should include a user-friendly map that will spare your guests all the unnecessary wandering. However, Google Maps plugins can often be either buggy, mobile unresponsive, or take hours to set up, slowing down your website and taking minutes to load, frustrating both you and the visitors.
By the end of this article, you will get to know Google Maps Widget, an effective plugin that allows you to create and add a functional and completely customizable Google Map to your website. Let's take a closer look at its features.
1) Completely customizable
The map shown on your website can be adjusted according to your preferences even to the tiniest details, which means it can be made to match your website's overall design. To begin with, you can choose any Google map type you prefer – a satellite map, road map, terrain map, hybrid map, or a custom map image. The color schemes are endless, whether you prefer to choose from already existing map options or create a customized style.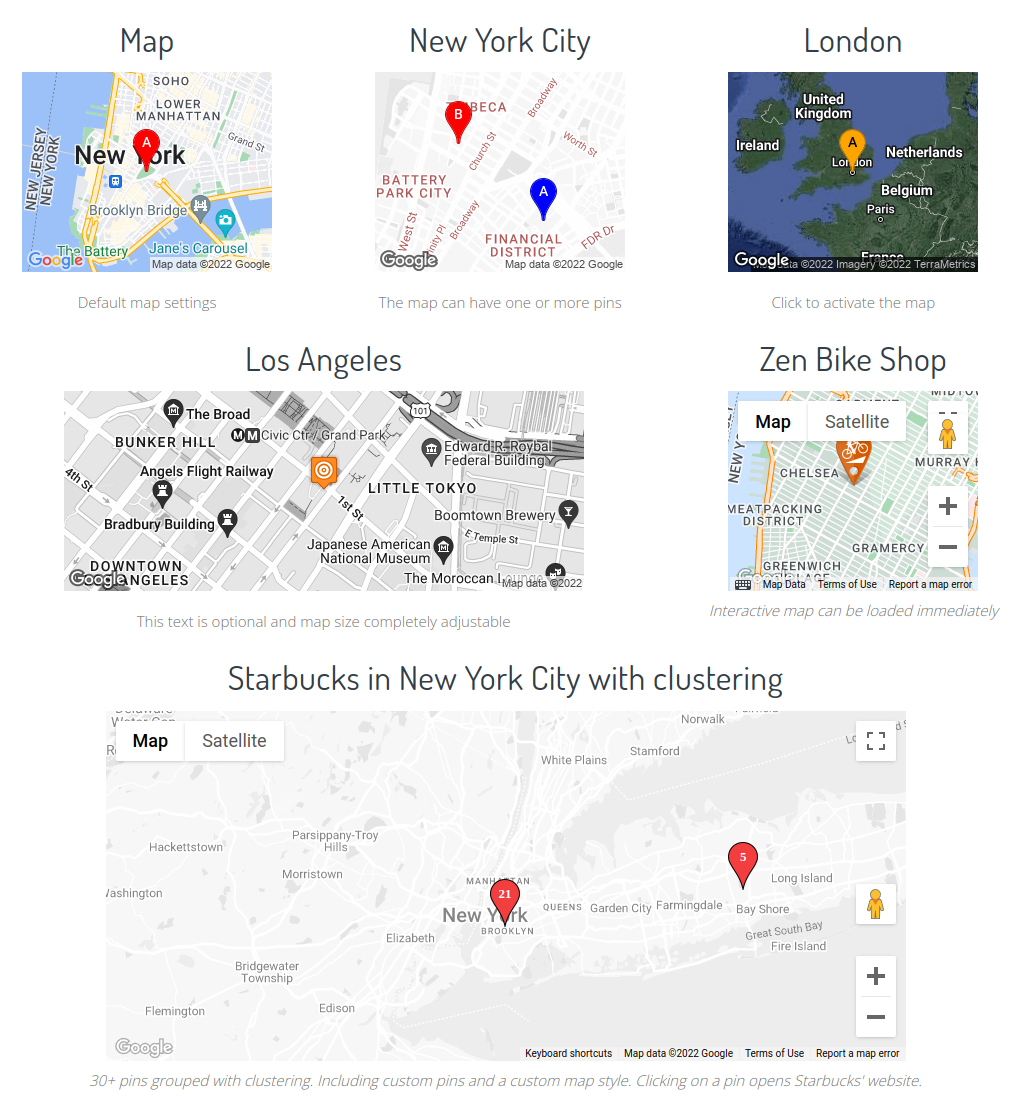 When it comes to pins, you can adjust their type, size, and color, or simply choose one of 1500+ pre-made pin designs. Of course, you can add as many maps and pins as you like as well as adjust the language options since the widget is available in 12 languages. An additional window that will appear when a visitor clicks on a pin can be added too, showing either a lightbox, custom URL, or an interactive map. Other pin options include automatic pin grouping depending on their distance, showing/hiding pins based on group names set on each pin, or importing multiple locations from an external file.
It is also important to mention that with Google Maps Widget you can place a map pretty much anywhere on your website, whether in posts, sites, custom post types, sidebars, or menus. The clone widget feature saves your time and makes it easier to work with multiple maps.
2) Easy to setup & use
In contrast to other Google Maps plugins, which sometimes require 20 or more requests to load a single map, with site load reduced to 2MB Google Maps Widget simply needs only one. After installing the plugin and generating a mandatory API key required by Google, your map can be set to the website within minutes. The user-friendly editing interface of Google Maps Widget does not require any design or coding knowledge. However, if you do not feel like customizing at the moment, simply set up a default map and you are good to go.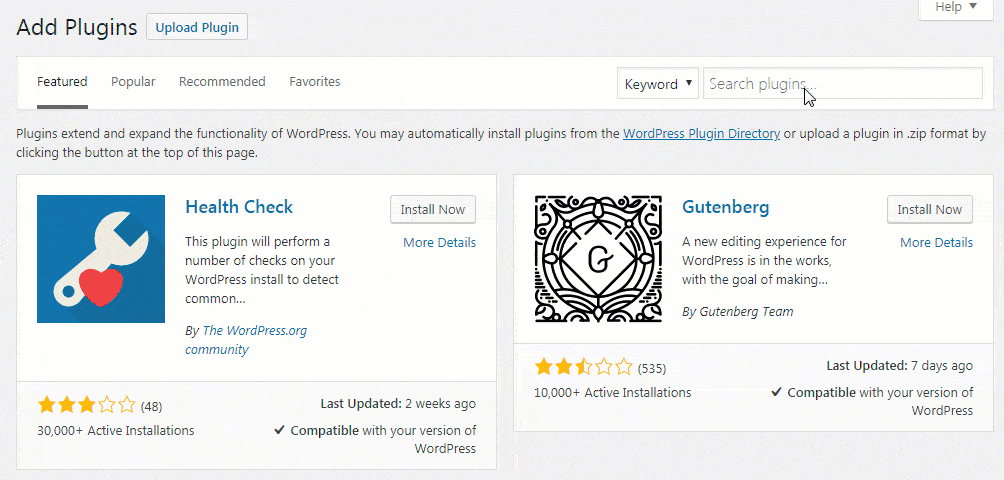 3) Mobile Responsive
Opening a website map on your phone and realizing that its mobile mode is unresponsive and bugged can be frustrating, especially if the visitors are unfamiliar with the area, stuck in traffic and need driving directions as soon as possible. Maps set with the Google Maps Widget are completely mobile responsive and will not slow down your website, making sure you do not miss any on-the-go customers.
4) Includes reliable support
Get the most out of the Google Maps Widget Plugin by relying on its fast and efficient support service. If you have any questions, problems or doubts regarding the plugin or its setup, you can send a message directly to the friendly team of developers who worked on it and are updating the plugin regularly. Since you might not be the first one to have the same problem, make sure to check the support forum that includes a number of questions already solved by the plugin creators and associates.

5) Affordable and covered by a 100% No-Risk Money Back Guarantee
Google Maps Widget plugin offers three pricing options, now with additional discounts.
The first option, PRO Unlimited Agency ($79) is a great choice for all personal and client sites. Its one-time payment offers lifetime upgrades for all future PRO features, which means you will never have to pay anything more for upgrades made on the plugin. Lifetime priority support is included in the offer.
PRO Personal Lifetime ($39) offers a one-time payment for your personal site, including lifetime upgrades and lifetime priority support as well. Now with a 20% discounted price, it proves to be one of the best Google Maps plugin choices on the market.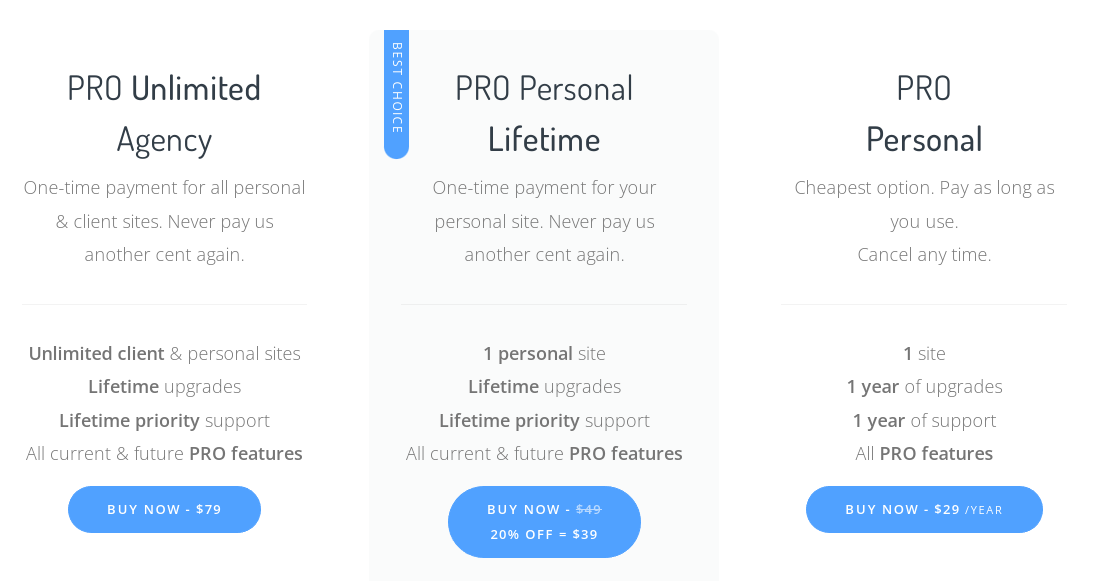 Lastly, PRO Personal is the cheapest Google Maps Widget pricing option that you pay as long as you use and can cancel at any given moment. For 29$ a year, it comes with all PRO features and can be used on one site, offering one year of upgrades and support.
By purchasing any of the three Google Maps Widget options, you are fully protected by the 100% No-Risk Money Back Guarantee. If you are, within seven days, not satisfied with the plugin or conclude that it is not quite what your business' website needs at the moment, your money will be fully refunded, and no explanation is required.
Conclusion
Whether you are operating a huge organization, travel agency, or running a store, restaurant, café, or some other small business, adding a Google Map on your website is a must. Not only it provide your website's visitors with exact location information, but it makes your site look more professional and up-to-date.
Offering convenient features as mentioned above and many more, with Google Maps Widget creating and setting a map for your website has never been easier, which has been confirmed by more than 100 000 users who use it on their site with confidence. Google Maps Widget is compatible with all WordPress themes and purposely made not to slow down your website, requiring no technical or coding skills.
With Google Analytics, you can even see how visitors interact with your maps. In the end, it also feels encouraging to know you can rely on fast and professional support from developers, anytime you need it.