Finding the right WordPress plugin that will bring more sales to your properties can be quite a challenging task nowadays since there are too many. Fortunately for those who need enhancement with listing real estate and properties, this article will sort out the best 6 real estate WordPress plugins to save you time and money.
Estatik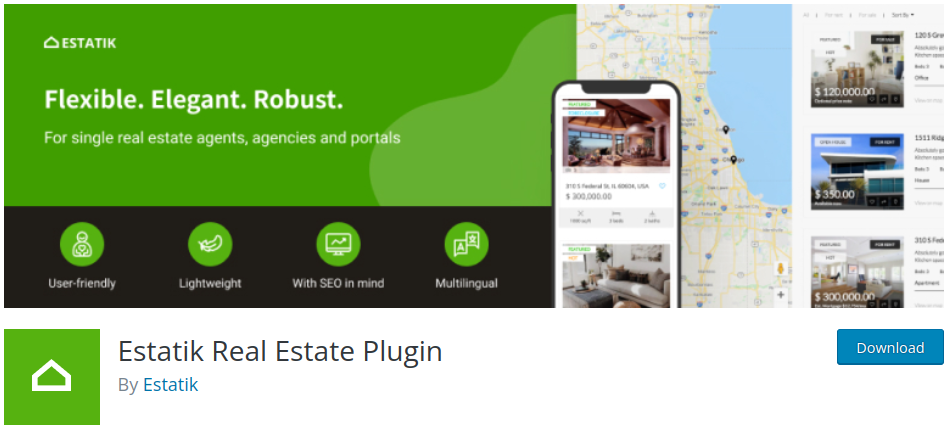 Estatik is the top free WordPress real estate plugin that is widely used for adding and modifying listings on the website. The main purpose of the plugin is to allow users to easily add listings of their properties to the website. Estatik supports Google Maps integrations as well as social media icons, real estate widgets, and much more.
Its advanced filters allow an easy and efficient search, so you can search by location, price, or any other attribute. Note that the plugin is fully customizable and compatible with all WordPress themes.
WP-Property
Another decent option when it comes to free real estate WordPress plugins is WP-Property. This one comes equipped with a set of powerful customization options which allow you to add details to each property listing regarding its capacities or number of rooms, bathrooms, parking, etc.
Not only that, WP-Property will allow you to easily manage properties while adding any other feature to the property listing will not be a problem either.
Real Estate Pro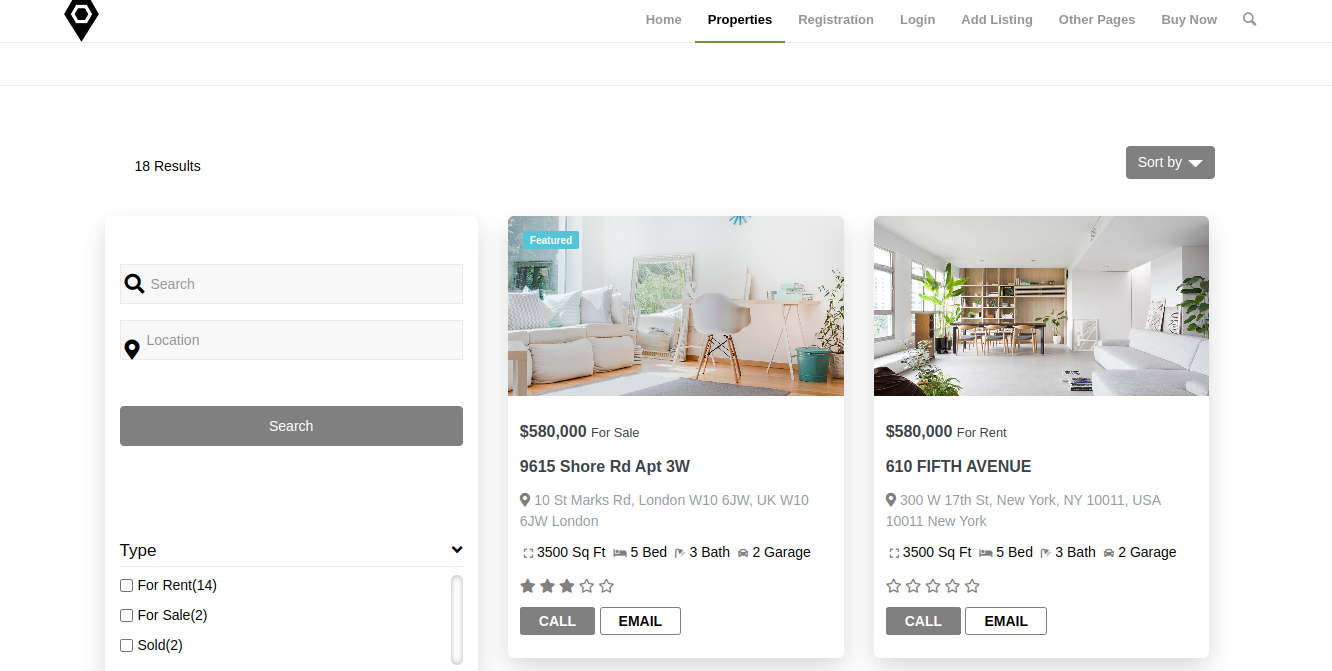 If we talk about a premium WordPress real estate and property listing plugin, we cannot continue without reflecting on Real Estate Pro. It allows different ways of handling listings, such as adding, claiming, selling, or even managing clients' views.
A subscription option is a great asset of the plugin, as well as the WPML support. Third-party services that include Stripe, MailChimp, Paypal, and others are also fully supported. Many will confirm that Real Estate Pro is an overall great solution to quickly setting up the property website and earning online.
Essential Real Estate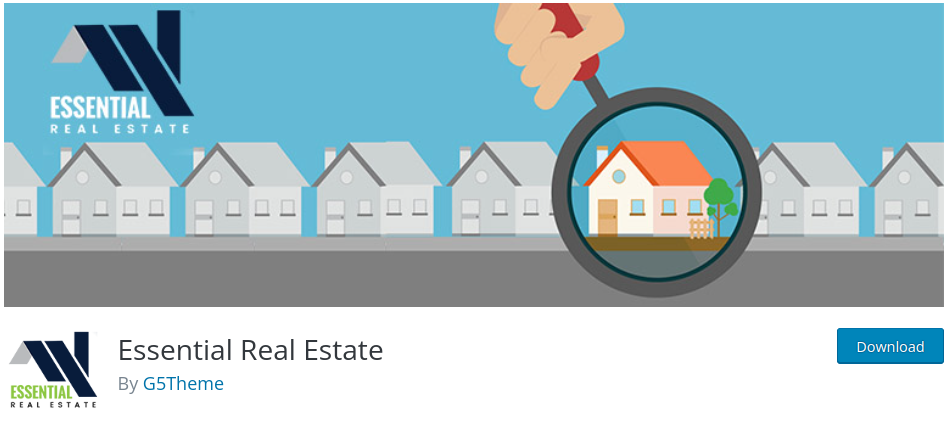 In some cases, when frontend property listing submission is needed, many plugins failed to deliver, but not Essential Real Estate. Essential Real Estate is a perfect solution that provides both front-end and back-end support for submitting listings.
Users are impressed with a powerful dashboard that suits the needs of agents when it comes to the management of their listings. It is important to mention that it supports widely known payment methods, so you will likely build a great real estate world online with this plugin.
IMPress Listings

Speaking of building the real estate market online, IMPress seems to be quite an effective solution for absolute beginners to run an online real estate business. Listing properties is now easy, with the ability to add different multimedia regarding the properties.
Moreover, the visual impact results in increased traffic which further contributes to your SEO configuration.
IMPress for IDX Broker

Arguably IMPress for IDX Broker is among the most popular choices when it comes to WordPress real estate plugins. Starting free, clients can use a wide range of features and functionalities. There are a lot of different tools to use when managing a real estate website.
Easily access the tools to import, design, and modify how it will look on the screen. In case you need more features, you can easily upgrade your account at any moment.
Conclusion
In spite of all the complexity of building online real estate markets, the text above proves that some tools managed to make the whole online real estate work easy. The 6 best WordPress plugins for real estate discussed above allow advanced and easy ways to add and manage property listings.
Additional features that include a detailed description, sophisticated filters, and bring other benefits will quickly turn a beginner into a pro in the real estate online business.