Looking to secure your WordPress site with SSL but don't have time to mess around? WP Force SSL is the plugin for you! It's an instant WordPress SSL plugin that will take care of all the hassles for you. No more worrying about mixed-content warnings or getting the green lock – WP Force SSL will take care of everything for you. So why wait? Get started today and improve your SEO position and security simultaneously!

Still not convinced? Here are some more reasons to love WP Force SSL:
It's easy to use and install
It's compatible with all major browsers
It will save you time and money in the long run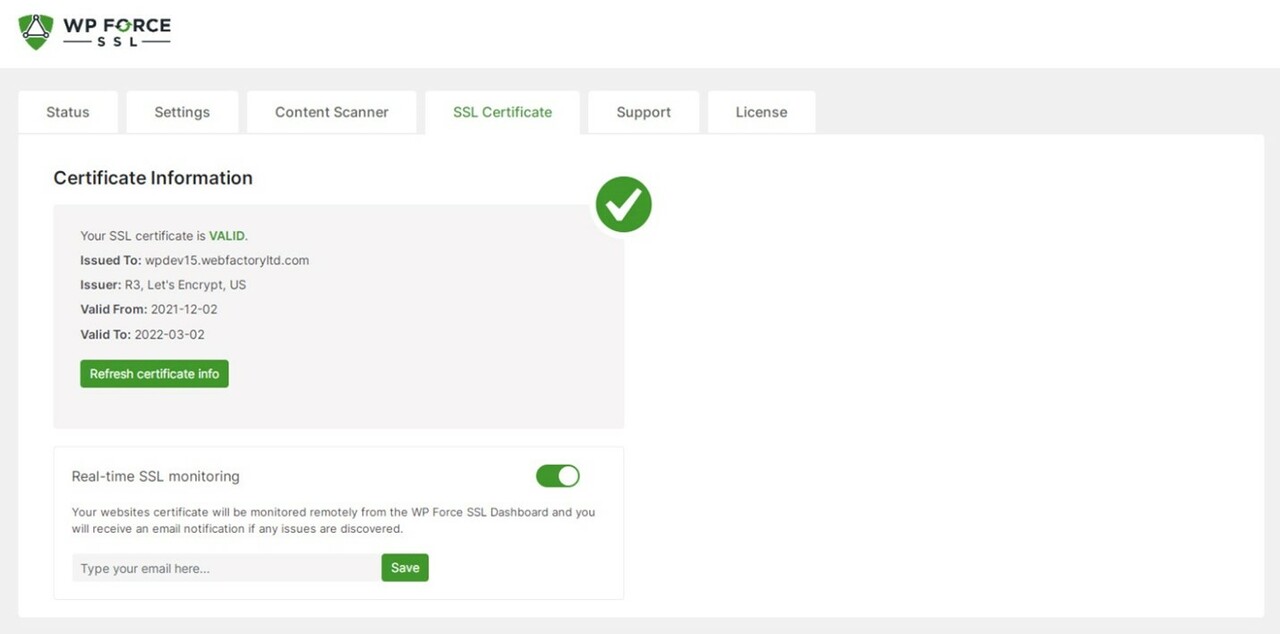 Download your copy of WP Force SSL today and make all your WordPress sites secure and ready for Google ranking in no time!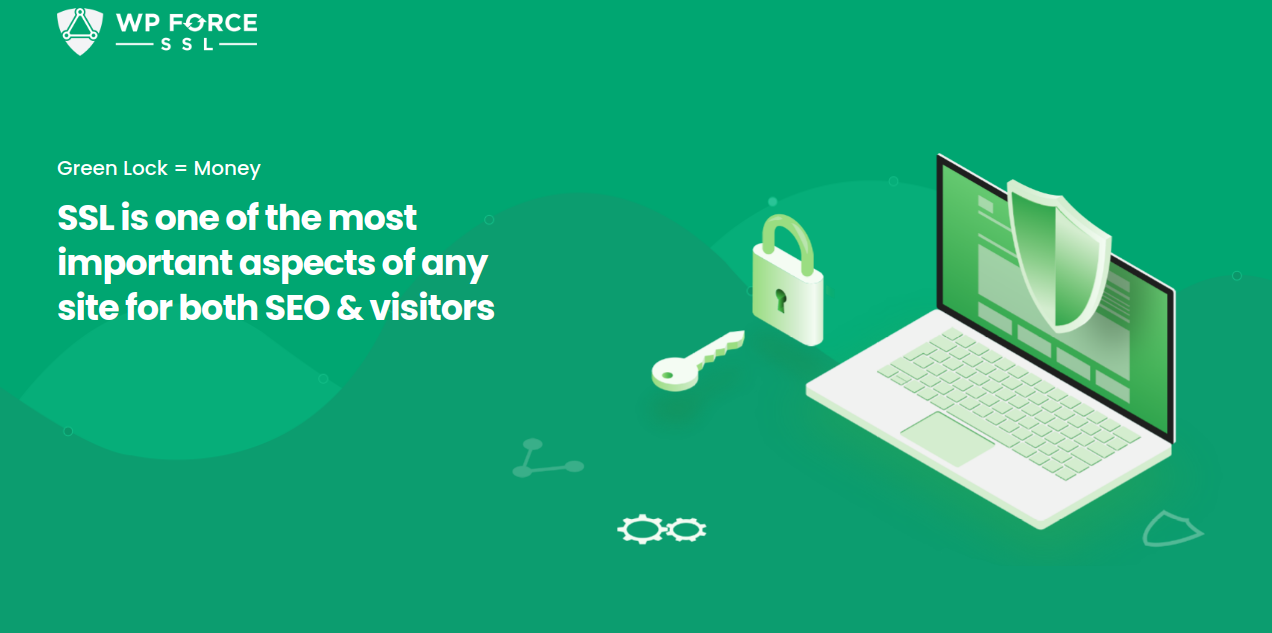 Step 1: Install and Activate WP Force SSL
Like installing any other WordPress plugin, download and unzip the wp-force-ssl plugin files on your computer, visit your WordPress admin panel, and go to Plugins > Add New.
Click on the "Upload Plugin" button to upload the .zip file you downloaded earlier from the upload file page. The plugin will be installed automatically. After that, click on the "Activate" link to activate your new plugin.
Step 2: Add Force SSL Configuration Settings
After activating the WP Force SSL plugin, you will automatically be directed to the settings page. There are three default options that you can leave as it is.
Step 3: Securing Your WordPress Site
Now let's take care of securing your WordPress site. Go to the WP Force SSL admin area from the WordPress admin panel. You can see all the details about your website under the WP Force SSL page.
You will not be able to reach your site if you don't have it secured with a Secure Socket Layer (SSL) certificate. So, you will have to accept the terms of service and manually add the SSL certificate to your WordPress dashboard.
Here's how it is done. First, go to your WordPress Dashboard > WP Force SSL page and click on the 'Request a Free SSL Certificate' button. On the next page, provide your details and upload a . PEM file that contains everything you want to secure with an SSL certificate for your WordPress site. You can either directly upload this file or copy it from an email.
Features of
 WP Force SSL plugin:
Everything for SSL: Secure your WordPress site with the option of an HTTPS page, search engine-friendly URLs and an SSL certificate.
Automatic Installation: Instant installation that requires zero configuration. Just upload the .zip file and get going!
Content Scanner: Scan your WordPress site for insecure content and then automatically redirect users to your site's HTTPS version.

Customize Redirects: Choose to redirect all your traffic or specific pages to HTTPS.
Insecure Content Scanner: Scans for insecure (http) content on your server so that you can fix it quickly.
SSL Monitoring: Keep track of your SSL certificate's validity and expiration date.

FAQs:
Q: Does the plugin automatically redirect all my traffic?
A: No, it will just redirect users already on your site to HTTPS. If you want to redirect all traffic/questions/posts, you will have to do it manually.
Q: Is there a way to exclude certain pages from HTTPS?
A: Yes, you can leave your WordPress site as it is or add a configurable filter. You can even add exclusions for specific posts or pages if required.
Q: How do I contact the development team?
A: You can contact us through our support forum or email at support@wpforcessl.com.
Q: Does HTTPS ensure that my website is safe from hackers?
A: No, but it will prevent anyone from reading the information you display on your WordPress site. Also, it provides an extra layer of security when using open WiFi networks.

Q: Will installing the SSL plugin affect my SEO?
A: No, not at all. Your website will be secure and safe from hackers, and the only thing your users will notice is a different URL. So don't wait another day to make your WordPress site secure with SSL! Download your free copy of WP Force SSL today!
Q: What's the WP Force SSL Dashboard?
A: It's an area where you can see all your details regarding your website in one place. This is also where you can easily add and manage your SSL certificate, check your content and configure everything related to this plugin.
Q: Will WP Force SSL modify my files, database, or content?
A: No. You can completely use it without any interference.
Q: Can I include blocking or redirect options for specific pages?
A: Yes, you can add some filtering options to protect your site from insecure content, change URLs, etc.
Q: My site and SSL work fine. Do I still need WP Force SSL?
A: Yes, you can save some money and make your site even more secure. So don't wait any longer to protect your WordPress site with WP Force SSL!