It can happen to anyone that they need to take a little break, that some things are changing for you on your website, or you just want to announce new products. At first, it will seem like a very hard job, but no worries. There are really a lot of plugins that will help you with just that. One such example is the Under Construction Page.
Why not make your whole life and process easier when you can already do it in just a few clicks?
Under Construction Page
This plugin does what you think it does. It puts your website in the process of creating, restoring, and repairing your website. With the help of the Under Construction Page, you will be able to show your audience that you are probably updating your work on your website or that you just maintain it so that they have the best possible experience on it. This can become an awesome marketing strategy for everyone because it will help you to attract interest in new content. Below you can get a little better acquainted with the Under Construction Page and see what else will be offered to you within this plugin.

Some features that are worth mentioning:
You will love their template options.
You will have a pretty wide selection of templates to pick from, so this should not be too overwhelming for you. This is the most important component of this plugin. With them, you can create your own fully customizable landing page for your website, as well as a maintenance page. You can insert almost everything you want without any problem and construct your website on a solid foundation, in this case fully prepared templates. Change a couple of the written words, add the URL of your website and the day and time you will be back on the scene, or just advertise the release of new goods.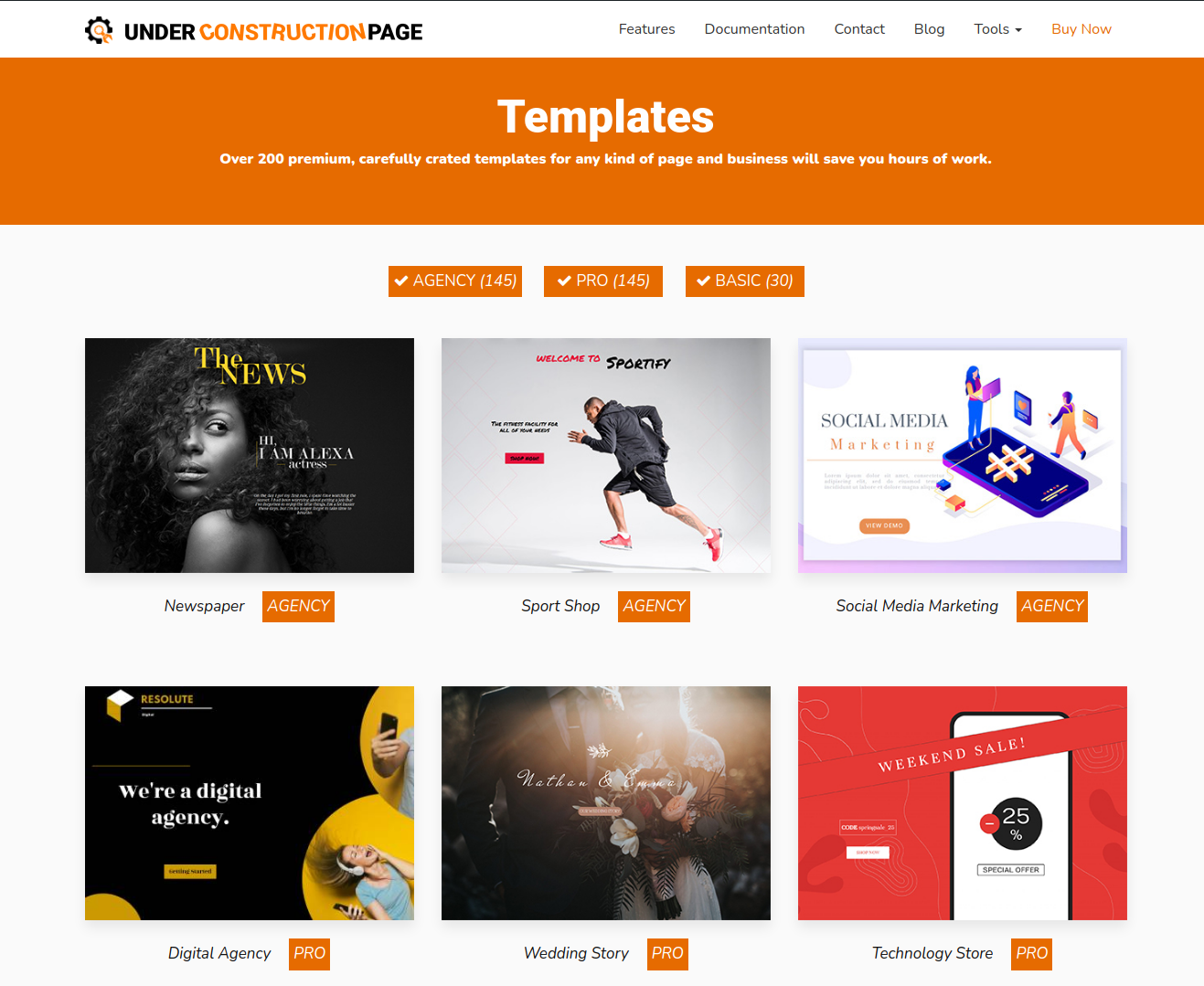 Before you release your under construction page check what it looks like with the preview option.
Once something is online you will hardly say it. So, it is with these under construction pages. If something does not work for you properly and you make it public to everyone, you are sure to lose a few loyal or new visitors because people like to have certain information about you. Do not forget that here you can also try different templates and ready-made texts and everything when you make them. How best to see what you do, then in the action itself and in full splendor. Also, have in mind that you can avoid embarrassing situations and always maintain a professional and clean look. This feature comes in really handy.
Simple settings are always welcome.
As you can see for yourself below you are shown a small part of the settings and what they look like. Here you will be able to manage your under construct page and put it in full operation on your website in a few clicks. You have some more options to play with, and you can reset everything you set to get started.
There are other useful features worth mentioning.
But if you need any small or larger inspiration while personalizing your coming soon site, you will find a large number of great royalty free images. You need a specific image, or you need an image just to fill the empty space, we are sure that everyone will find at least something for themselves just because you will have a very large selection in front of you.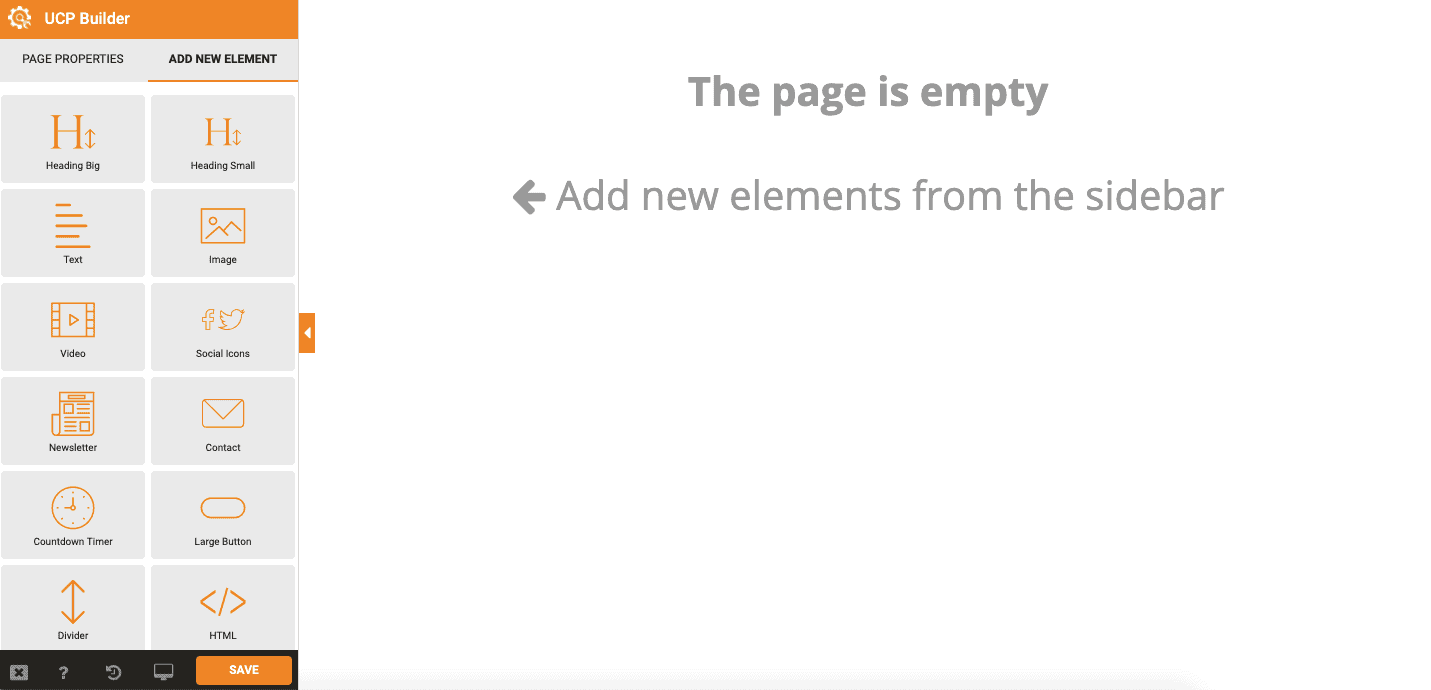 You can make any changes you want to make using the drag and drop builder. This is one of the best things that will be offered to you in this plugin because it will make it easier for you to build a perfect coming soon page. Just click a specific item and just drag it to the place you want and release it. He will stay there and slowly complete your vision. It really is a very simple builder, and everyone will master it without any problems.
Pricing
This plugin has two basic options, namely Lifetime and Annual licenses. Each of them has two options and each of them has different options that you get with them. You can choose between the Pro I Agency version. It all depends on what exactly you need and what you are working with. Maybe the Agency version will suit you better because you work with a lot of people and you maintain websites for them, and maybe the PRO version will suit you better because you want to use this plugin for your own needs. But if you are targeting as many templates as possible then you will surely like Agency more because you will have more options using it.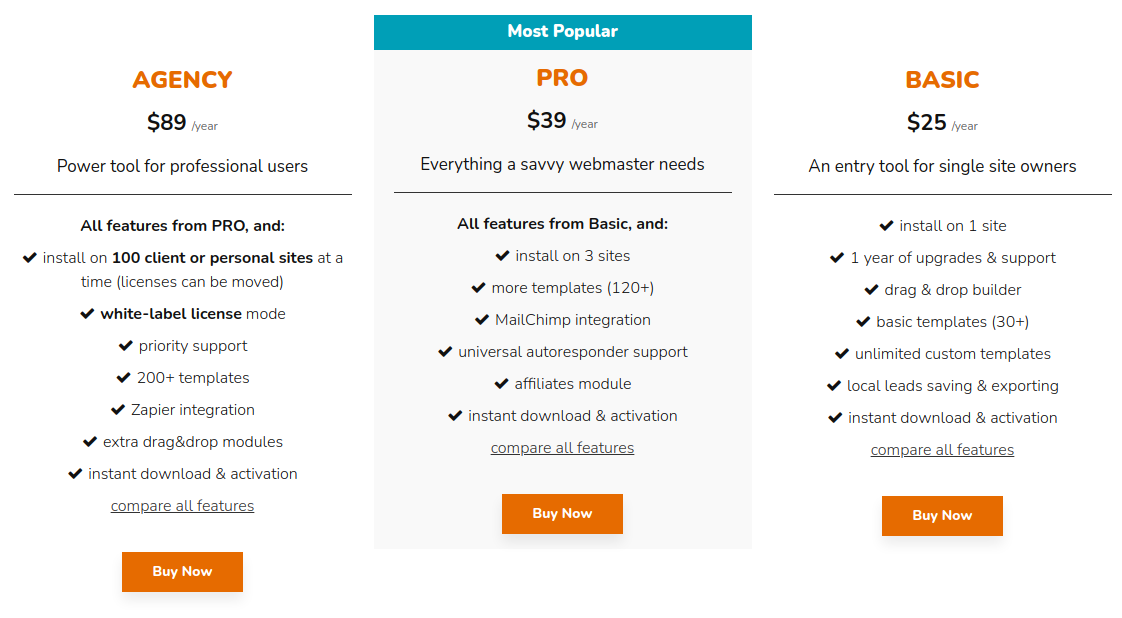 Conclusion
The general idea behind this plugin is to provide your visitors with the information and explanation they need and therefore can help you establish bigger interest for your approaching release or coming back on the scene. If the positive experience of your old and new visitors is very important to you, this plugin will surely be one of the great options that would allow you to do so. To operate your entire website, strengthen your image, as well as continue building your audience. All that you can do with Under Construction Page.