We can all agree that one of the hardest yet sweetest parts of remote work is the part when we are trying to turn a prospect into a real buyer – the process of convincing somebody to buy something. Looking back at the tools used such as email chains, we can also agree that it almost felt impossible to engage prospects without having to have a face-to-face meeting.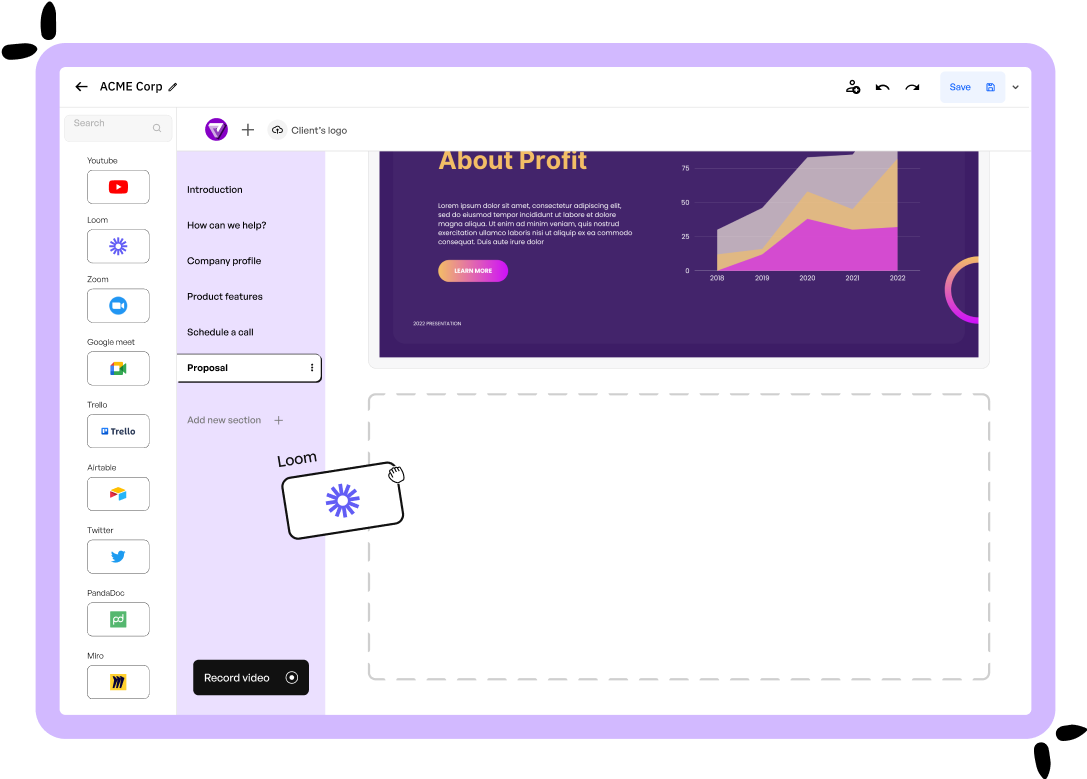 To make remote work even more efficient than we couldn't even imagine it to be, developers came up with the idea of creating a virtual space that can lead to direct sales of some materials at any time and from anywhere and turn it into reality. It is called Heybase – a unique virtual sales ambient builder that will take your sales to another level, and you are just about to find out how.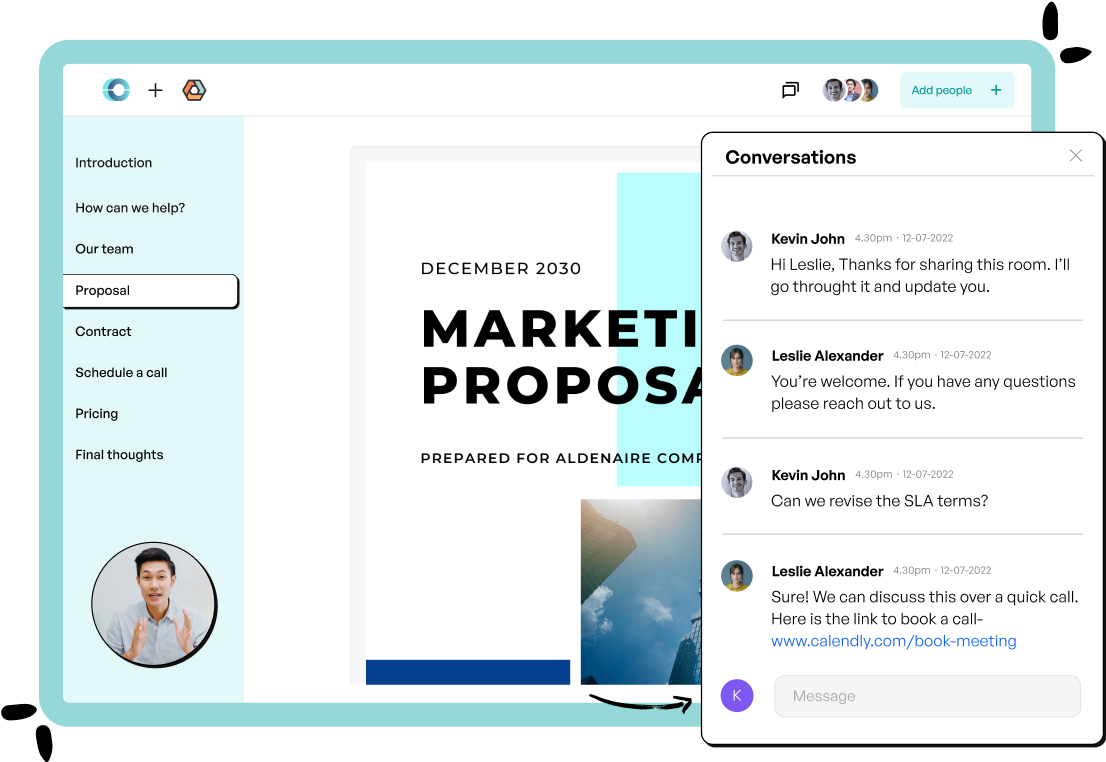 At first, glance what you can notice is that Heybase is a very user-friendly tool that will let you create virtual spaces with so many different elements inside. The use of drag-and-drop features allows complete beginners to easily integrate contracts, payment methods, etc. Having the ability to track and analyze the engagement metrics makes it easy for anyone to meet clients' expectations because for example you will get notified about any new prospective buyer's activity.
That way, you are open to serving your clients anywhere at any given moment. Heybase will also let you choose among a huge number of embeddable blocks such as proposals, calendars, contracts, and much more. Your virtual sales space can contain videos. Think of it as a personalized welcome message that slightly contributes to the human dimension of the idea. Another great feature that comes with this virtual sales room builder is the simplicity of the whole process. When you set it all up, simply create a shareable link that you can throw in front of your prospects.
Note that your recipients do not necessarily have to have registered on the platform to access and buy items, how amazing is that? Instead of such hassle, the prospective clients can dive into the sales rooms directly instead, and waste no time. Importantly, from your main dashboard you will be able to keep up with any activity of prospects such as actions taken, comments added, opens, etc. Not only that, you will be able to set e-mail notifications so you can have a shorter reaction time.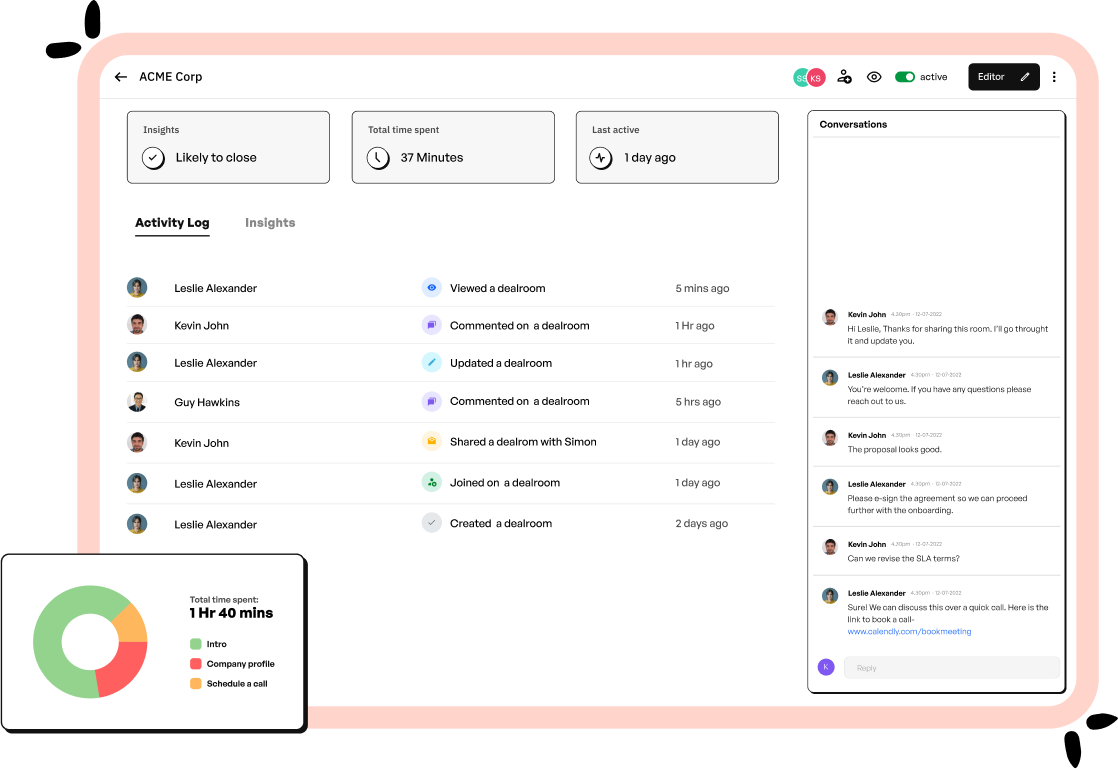 Moreover, you will be able to track engagement and sales performance by accessing real-time statistics on any undertaken activity. A feature such as predictive insights will help you figure out which sales need more attention. On the other hand, you can add members to the salesroom, so there is always somebody to assist the prospect and drive the sales.
Overall, Heybase is a perfect match for different types of online operations. It is a favorite pick for many marketing agencies and sales managers and a great alternative to GetAccept and DealHub. The white-label feature will let you build your brand. Forget about email chains. This tool does a quite good job of driving sales while providing a unique user experience.