An email newsletter is one of the most popular digital marketing tools businesses, and organizations use to communicate regularly with customers. To make it easy to pick what information to include and how to construct marketing emails, using free email templates removes the guesswork.
As the name says, an email newsletter contains news and updates to keep customers and the audience engaged.
Newsletters can be a powerful tool if you use them properly and provide your clients with quality information.
There are too many sites based on the same niche on the Internet, so it is disastrous for your business if people forget that you exist. This is where the newsletter comes into force.
In general, newsletters are used to provide new information, educational and interesting character content to your customers to maintain a better relationship with them, instead of using them in a sales concept.
In some cases, you can invite customers to actions such as:
– To read your blog post,
– Check out a new case study,
– Sign up for an event,
– Watch your latest video, etc.
Newsletters can also be used to create visiting habits and attract traffic.
It is important not to overdo it by sending newsletters. So as not to upset customers, newsletters should be periodically-sent.
In this article, you will be able to get acquainted with the most famous tools for creating and sending newsletters that you should know about in 2022.
If you want to start sending awesome newsletters to your customers as soon as possible, feel free to continue reading this article.
HubSpot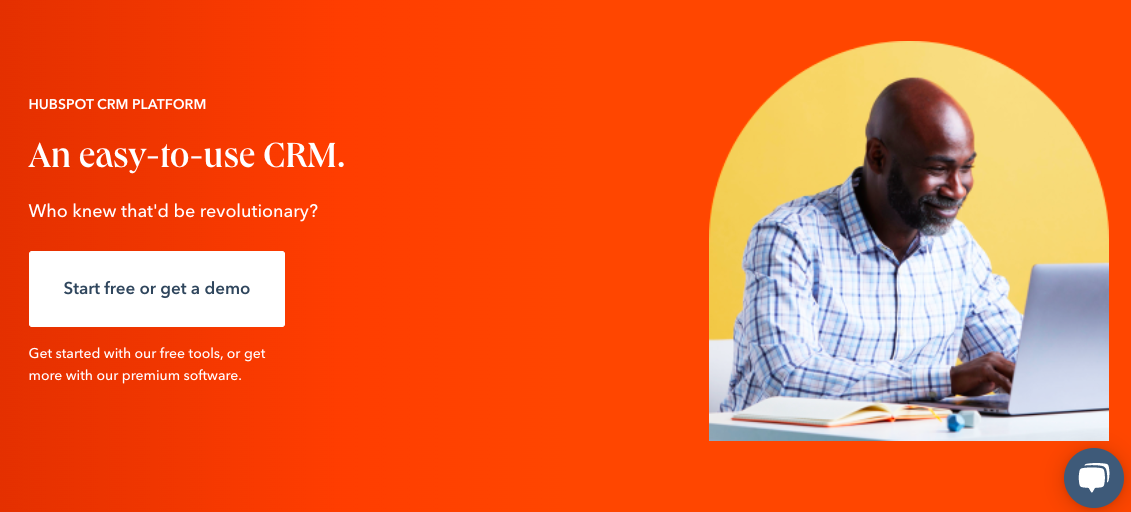 HubSpot is a very popular newsletter + CRM software created in 2006. And it has remained stable in the market since then.
HubSpot is popular because of its multi-solution software where you can handle many marketing tasks and things like customer relationship management.
The good thing about HubSpot is that it will automatically store your newsletter's connections into the free HubSpot CRM, where you will have various sorting and filtering options to organize customers' information.
There is also a powerful drag and drop application with which you can create awesome and beautiful newsletters. Also, you can send those previously created newsletters to your customers in one go, and you can set up an autoresponder for it.
When it comes to pricing, HubSpot has a free plan with which you can send up to 2,000 emails per month. Paid plan starts from $45 monthly, and with it, you can send 5,000+ emails and store one million contacts for free.
SendinBlue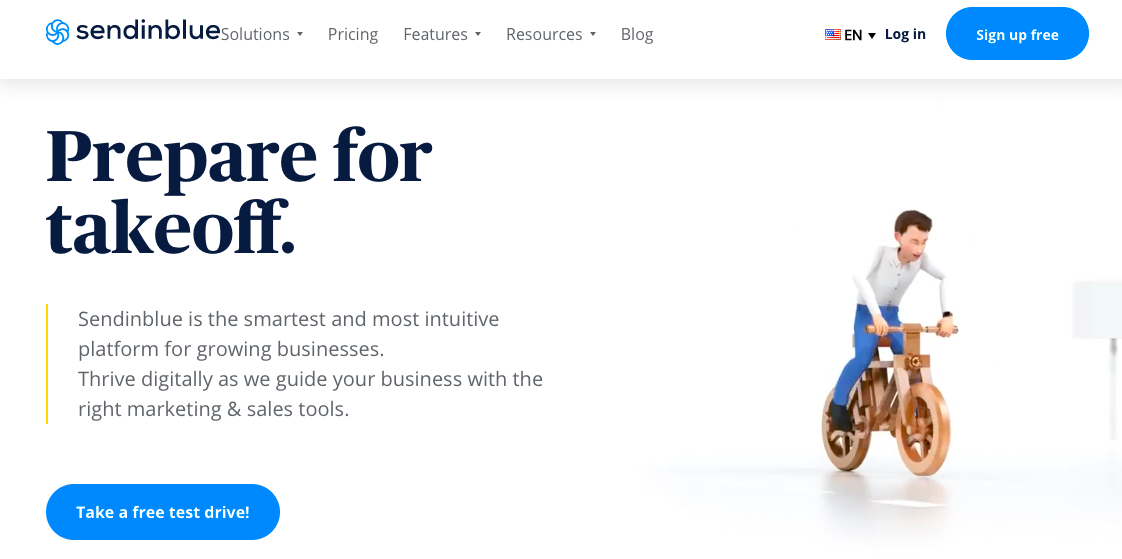 SendinBlue, among other things, is an email newsletter software with a great user experience platform that is suitable for beginners and professionals at the same time. SendinBlue is also known as an SMS marketing software.
Sendinblue can boast of a large database of email templates that you can edit to your liking using the drag and drop tool.
There are also some A/B testings for your email marketing campaigns, so you can find the best-performing campaign more easily.
There are a lot of options and advanced reports for your email campaigns. You can see exactly how clients interact with email.
The pricing is a little bit different from other software of this type. The good thing is that you are paying the amount of the emails you send. There is a free plan option with which you can send up to 300 emails per day. The number of contacts you can have is unlimited.
Mailchimp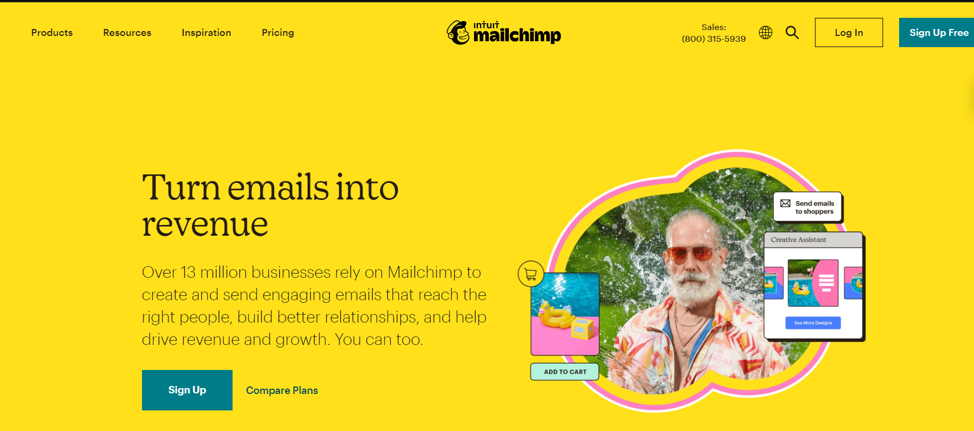 Mailchimp is one of the most popular email marketing tools today.
They offer various services to make your business have a great marketing campaign. One of that services is email newsletters.
Mailchimp is very easy to use. You will not need any technical skills for effective email marketing campaigns.
It is straightforward to create beautiful email newsletters using Mailchimp. They have a large base of templates, so you can, with small effort, make your newsletters look appealing and professional.
You can easily connect Mailchimp with WordPress, Shopify, Zapier, etc.
The free plan includes 10,000 emails monthly and up to 2,000 subscribers. If you upgrade to the paid plan, you will need to set aside $11 monthly. The bad thing is that you can have only up to 500 subscribers, which is not the case with other alternatives.
Drip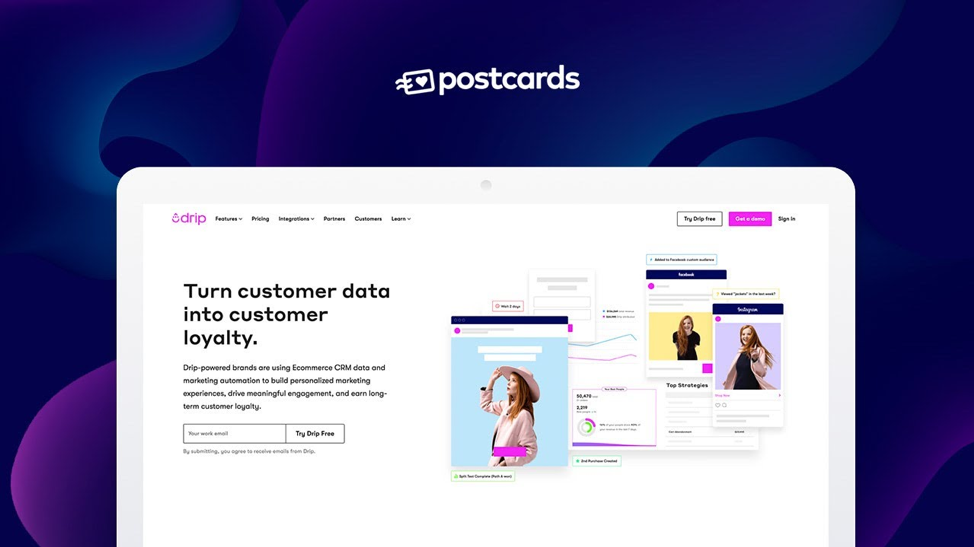 Drip is a simple email newsletter service and one of the best email automation services.
It is the best suitable for:
– bloggers
– solopreneurs
– eCommerce
– site owners
It allows you to have in-depth conversations with your customers and analyze them to understand their habits and purchasing power.
Regarding the newsletters themselves, you can choose from Drip's library of pre-built email templates to make your brand shine with their beautiful designs. If you are a more advanced user, you can use their HTML builder.
You can try out Drip for free if you have 100 or fewer subscribers on your list. For paid plan, you will need to pay $49 per month.
ConvertKit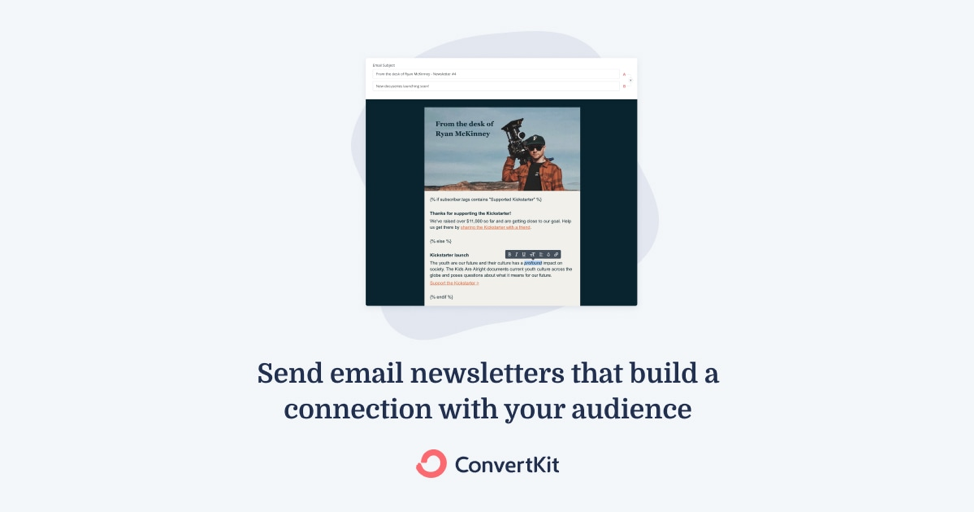 ConvertKit is a powerful email newsletter service mostly for bloggers and publishers.
It was created especially for creators. This group includes the following:
– Podcasters
– Youtubers
– Bloggers
– Gamers, etc.
ConvertKit made it incredibly easy to launch newsletters using their landing pages. Your camping can be live in just a few minutes, and you can start growing right away.
When it comes to the pricing plans, for all plans, you will have only 300 subscribers slots available. The difference is only in features.
Moosend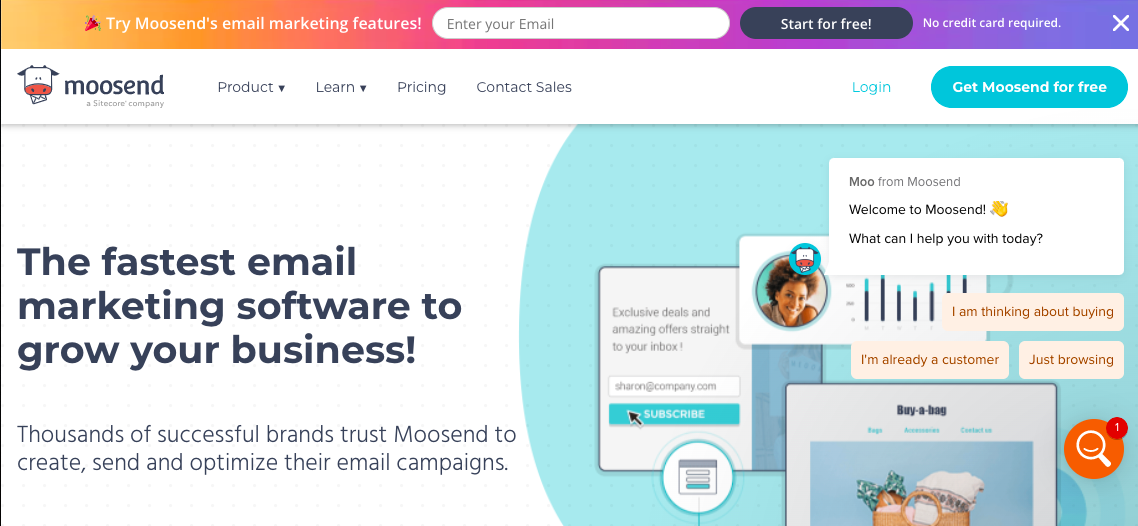 Moosend is an affordable and super easy-to-use email newsletter service. With Moosend, everyone can create beautiful email templates with a drag and drop tool.
Other Moosend features:
– powerful email marketing automation
– landing pages
– email subscription forms, etc.
You can easily create beautiful newsletters without or with HTML. You can use drag and drop builder. Email templates are also mobile-responsive, which is a great thing.
You can take a 30-day free trial if you want to try it. After that, the pricing starts from $9 for the pro plan, which is super cheap compared to other similar tools.
Conclusion
All tools offer more or less the same. It's mostly a matter of taste and budget you have.