When you are taking part in a meeting, especially if it is an important one, it is of the essence to listen carefully. However, even if you hear every single one of those crucial details that were mentioned at one point or another, who says you will remember them a few days or even a few hours later? That's why you should take notes.
You might not be able to write everything you want down as well as listen attentively at the same time, though. That's where Instaminutes comes in.
With Instaminutes, you have your own AI assistant that helps you record all of the essential information. No more multitasking by taking part in the conversation, chiming in with your ideas, and writing stuff down all while possibly being distracted by something else. With the help of this service, you can simply be in the moment while all the note-taking is taken care of by a reliable AI.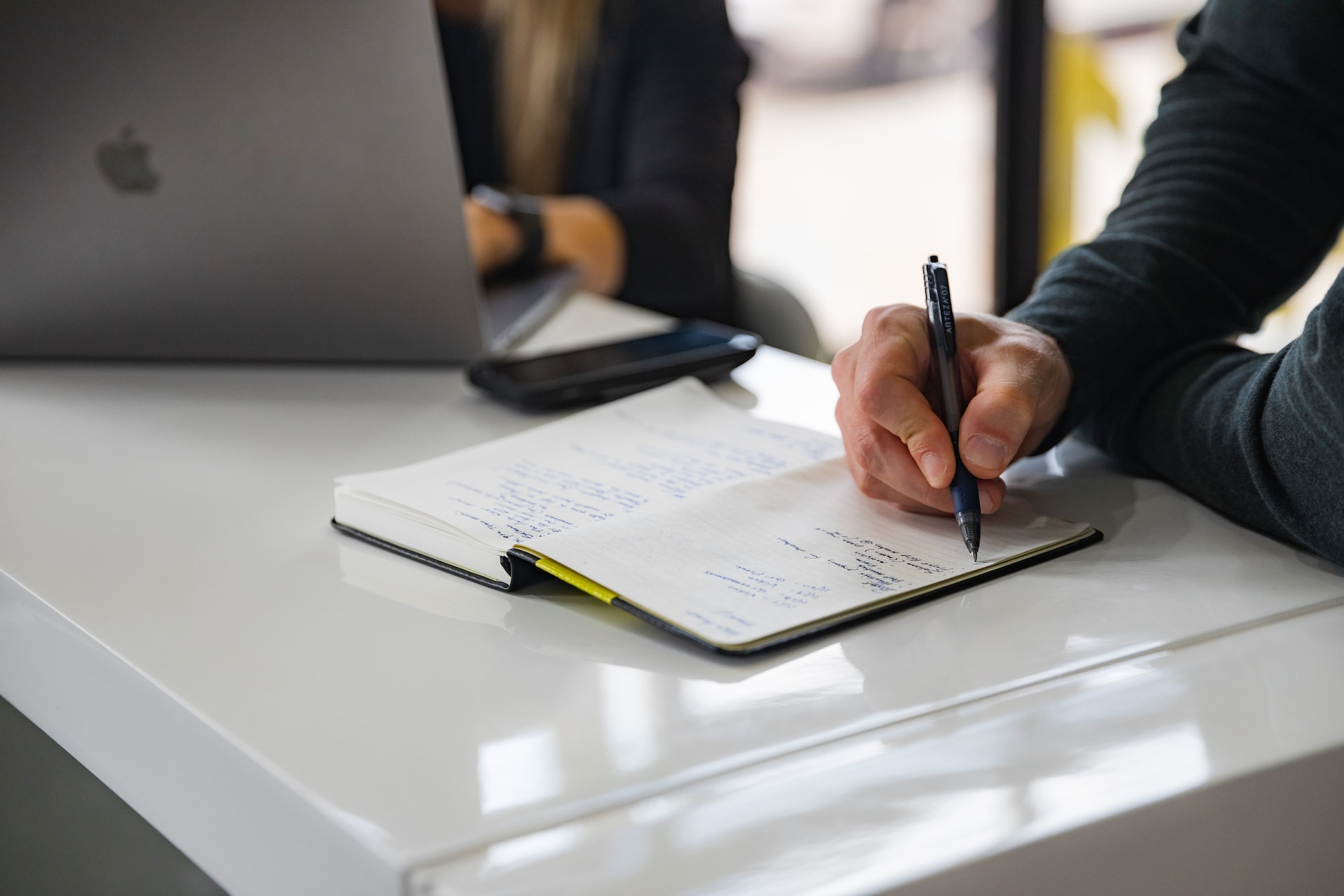 Best of all, it works with all popular virtual meeting services, such as Zoom, Microsoft Teams, Google Meet, and Cisco Webex.
With Instaminutes, you can get the transcription of everything mentioned in the meeting as well as a summary that you can use to think things through, construct a solid plan, and put it all into action. The transcript consists only of the relevant information so you know you will not have to go through pages and pages of inconsequential data.
And you don't have to worry about missing anything at the moment in the process, either. You can have your full attention on the ongoing meeting.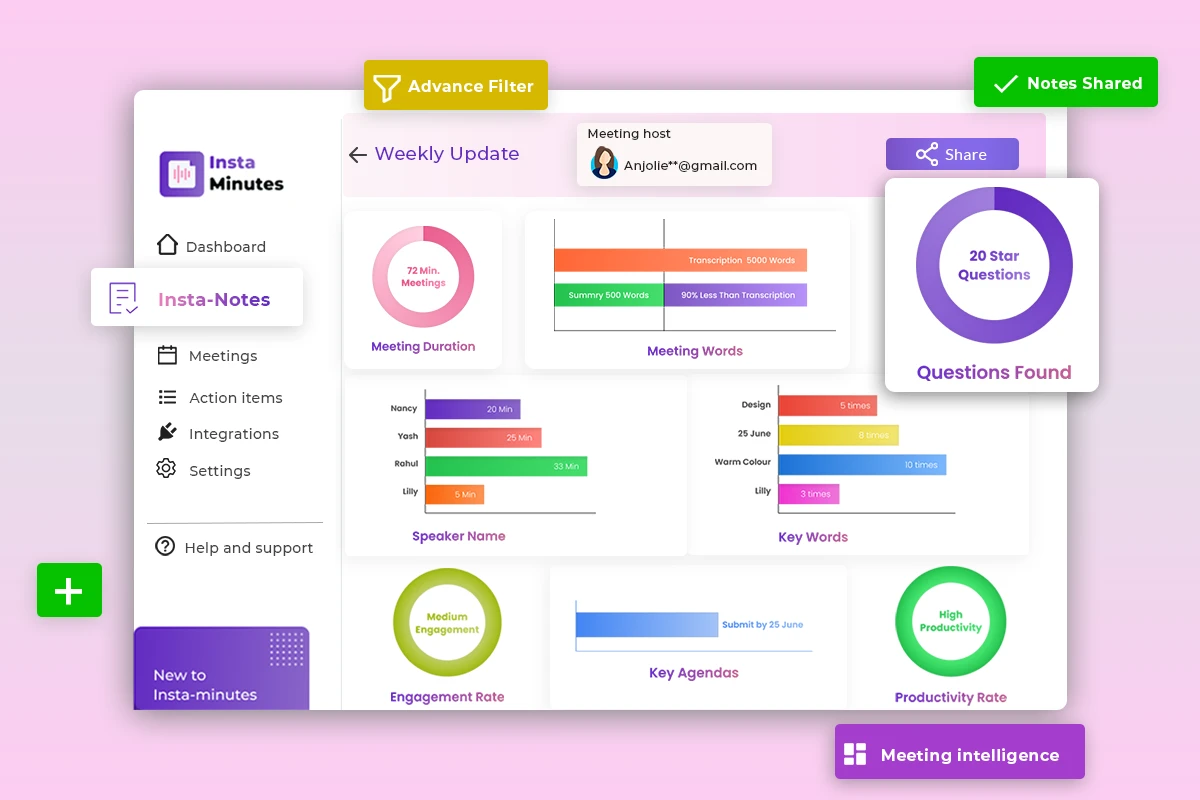 The meeting is altered into an intuitive smart dashboard that lets you find out all about the hidden insights that came out of the most relevant parts of your talks within the last minute.
The platform also offers you an option to share crucial pieces of info such as various tasks and questions along with their respective answers. Your team will not want for any more relevant data as you can share those via e-mail, Slack, or more than 50 other integrated services. Makes everything a lot easier, does it not?
Your privacy and safety are completely ensured, too. Not even the service has access to anything said or shown during the meeting. The records and notes from the meeting are securely stored in a cloud protected by the latest encryption technology, and only you have the key to it.
The format of a chrome extension makes everything as easy and simple as it gets. Not to mention, you can actually train the AI assistant to match your needs. The whole transcript is also available if you want to check out the unsummarized version. This way, you can add some extra substance you might originally be missing.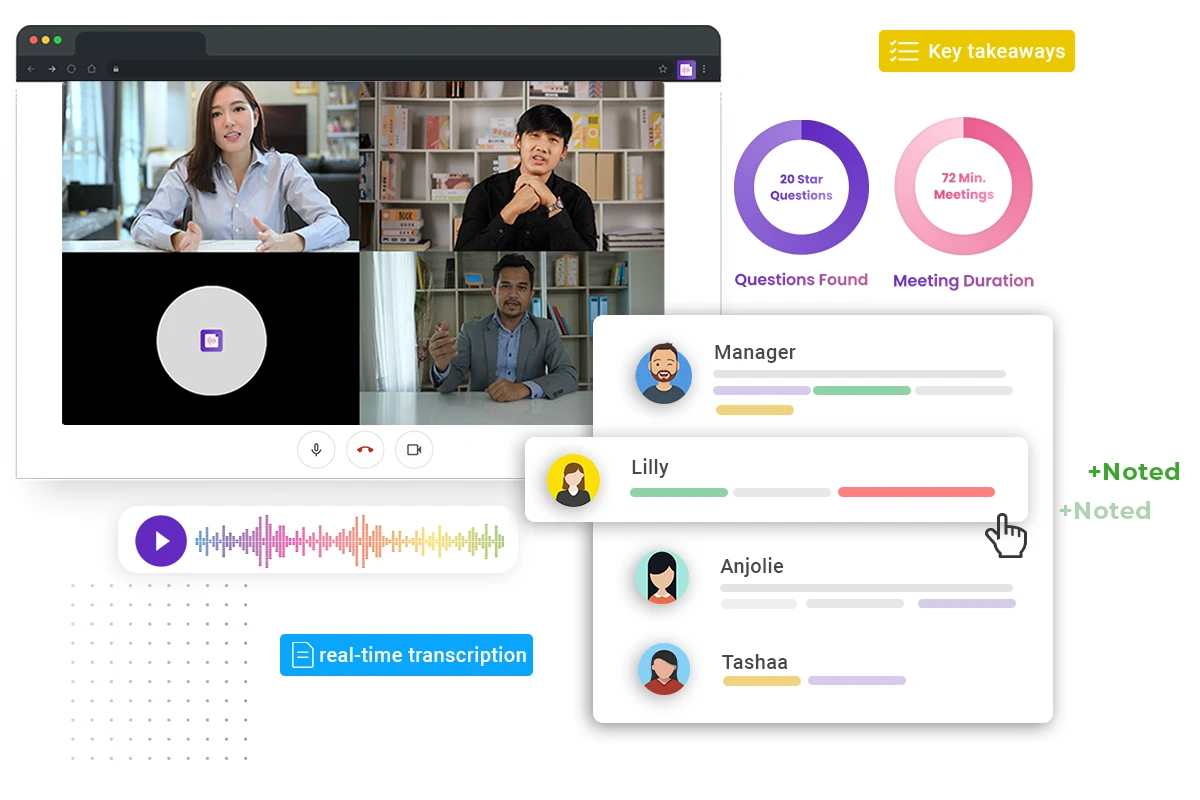 Training the AI assistant to take better notes is easy. Simply choose the crucial points you think are the most important to you, your work, and your team. The AI assistant picks up on that and learns about it in the process. Then as it keeps learning, it gets better and better.
In addition, you can check out who spoke during the meeting and for how long. You will also be getting advanced tips on how to better your conversions and customer engagement. Comprehensive filters are also at your disposal so you can organize everything exactly how you would like. The service can be used either on a desktop or a mobile device.
Conclusion
Instaminutes can offer everything you would want when you want to have your complete attention on the meeting all while you get records of the meeting's most relevant information you can check out whenever you want. Check it out and you will surely not regret it.